The 2010s were the decade of the villain. David Cameron called for a referendum on UK's status as a member of the EU, before spinelessly slipping out the back door, leaving the country in a state of political disarray. Donald Trump was elected President, although,we'll leave his countless misdemeanors for the Supreme Court. ISIS wreaked terror, with attacks on the likes of Boston, London, Paris, Manchester, Christchurch, Syria, Nigeria, and Iraq. Barack Obama ordered thousands of bombs to be dropped on Syria, Iraq, Yemen, and Pakistan, and Vladimir Putin and Russia took Crimea.
The film industry somewhat mirrored current affairs, with movie mogul Harvey Weinstein outed as a serial rapist and sexual abuser. Yet, despite these villains, it was on-screen that film enjoyed the biggest villainous boom. Both the fictitious and non-fictitious evils displayed on the big screen seemed to reach new levels of noxious depravity, with some truly spellbinding performances. Let's take a look at the best villains of the 2010s…
10
Captain Phillips – Abduwali Muse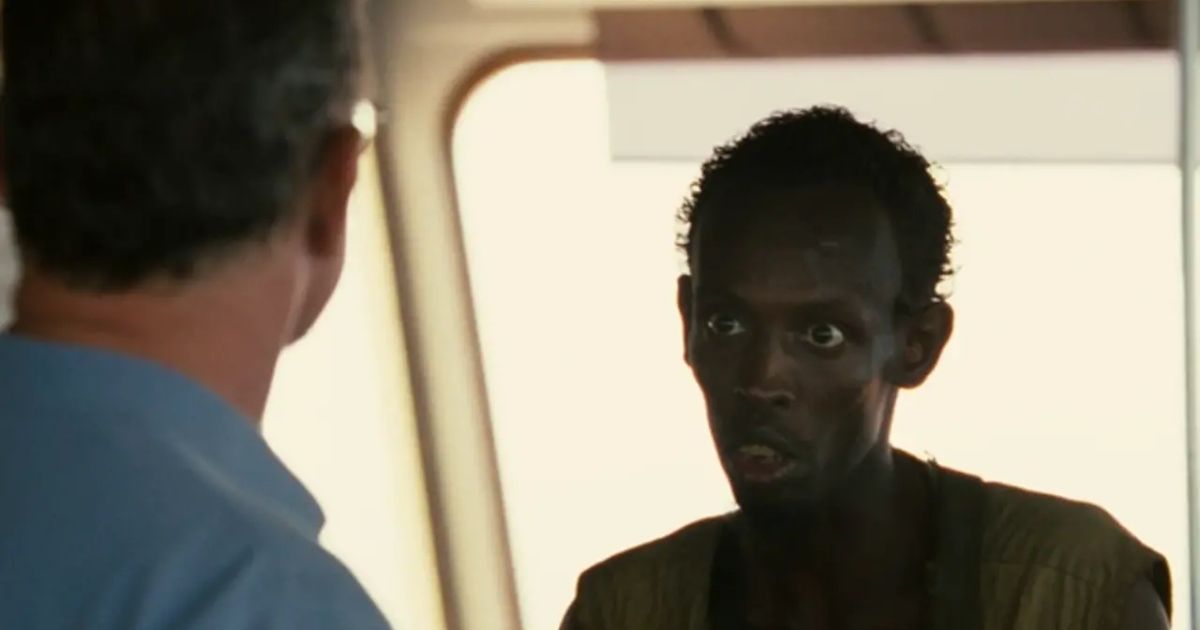 Inspired by true events, Paul Greengrass' action thriller Captain Phillips follows the Maersk Alabama's trip across the Indian Ocean. Skippered by Richard Phillips, the container voyager sails a tad close to the wind, or in the film's case, Somalia. Hijacked by a small team of Somali pilots, Captain Phillips is held captive by Abduwali Muse and his crew. Muse (Barkhad Abdi) with his cunning, iniquitous grin, declaring "This is my ship now," really is a textbook modern-day pirate.
9
The Shape of Water – Strickland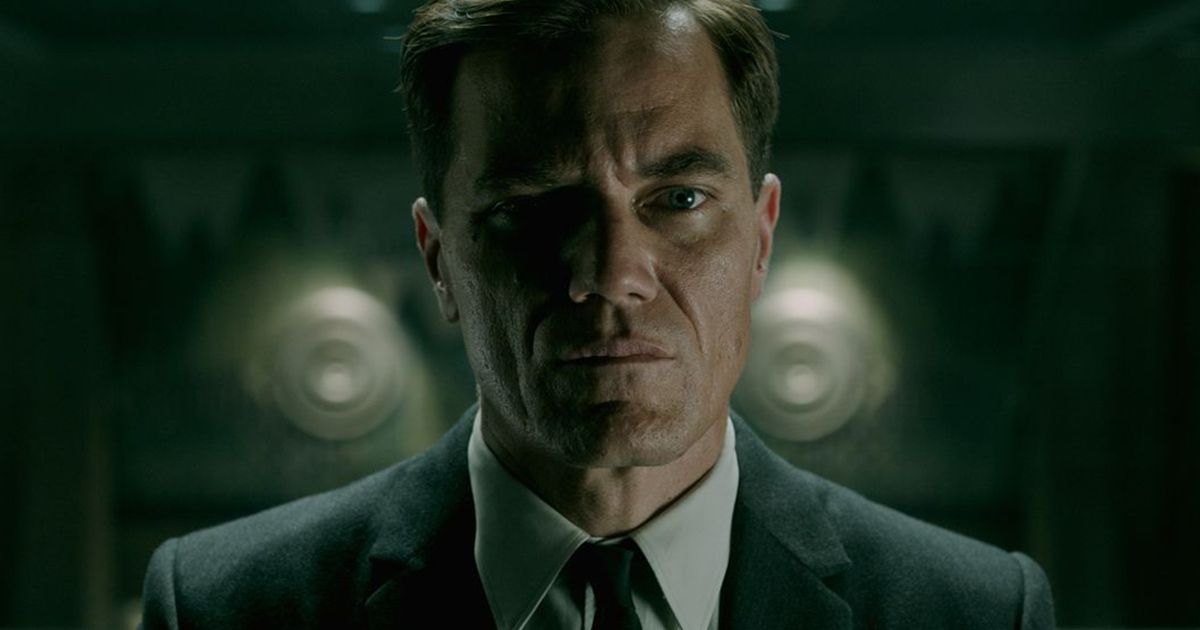 Guillermo Del Toro's The Shape of Water scooped four Academy Awards including Best Picture and Best Director, yet while Sally Hawkins and Octavia Spencer are irrefutably riveting, the film's best display goes to Michael Shannon as the uncompromising and ever-threatening Colonel Richard Strickland, who has evil designs on the amphibian kept at the laboratory.
Related: The Best Times Michael Shannon Played a Villain or Psychopath, Ranked
The conniving, calculated, and physically imposing figure adds such an intimidating strand to the dramatic fantasy picture, and Shannon's performance could even garner interest from Bond producers as a future 007 villain.
8
Avengers: Endgame – Thanos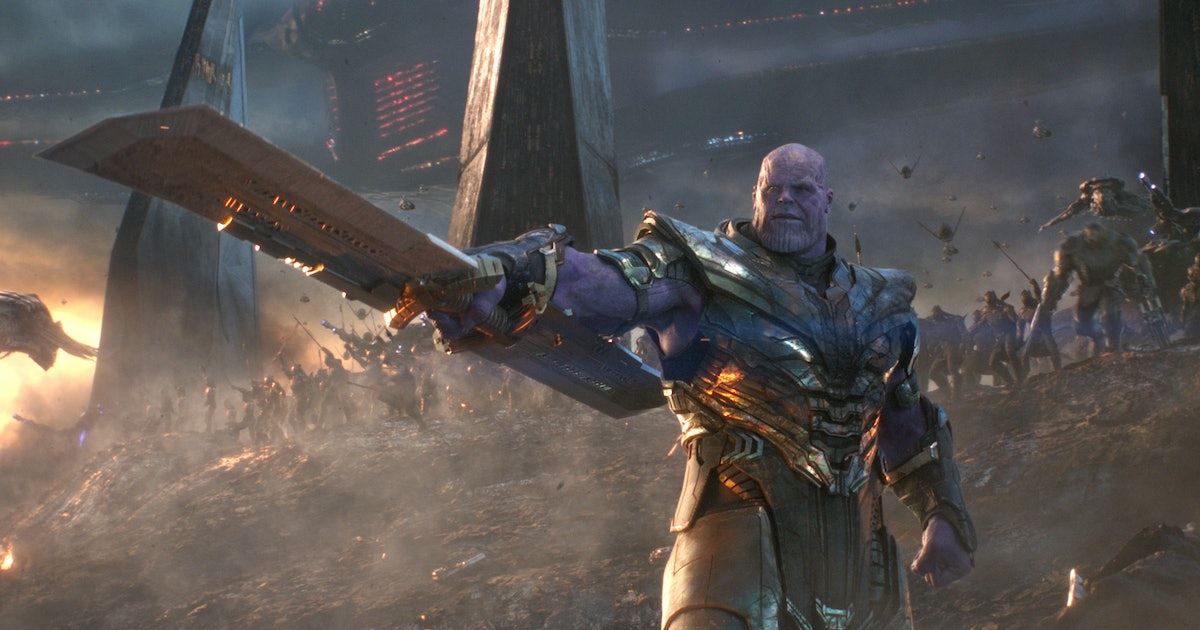 Grossing nearly $3 billion at the global box office, Avengers: Endgame became the highest-grossing film from the MCU of all time. It's hardly surprising that with a colossal budget, and financial return, came a colossal foe in Thanos. The intergalactic warlord decimates much of the universe, and the Avengers are called upon to defeat this despicable evil.
7
Harry Potter and the Deathly Hallows Part II – Voldemort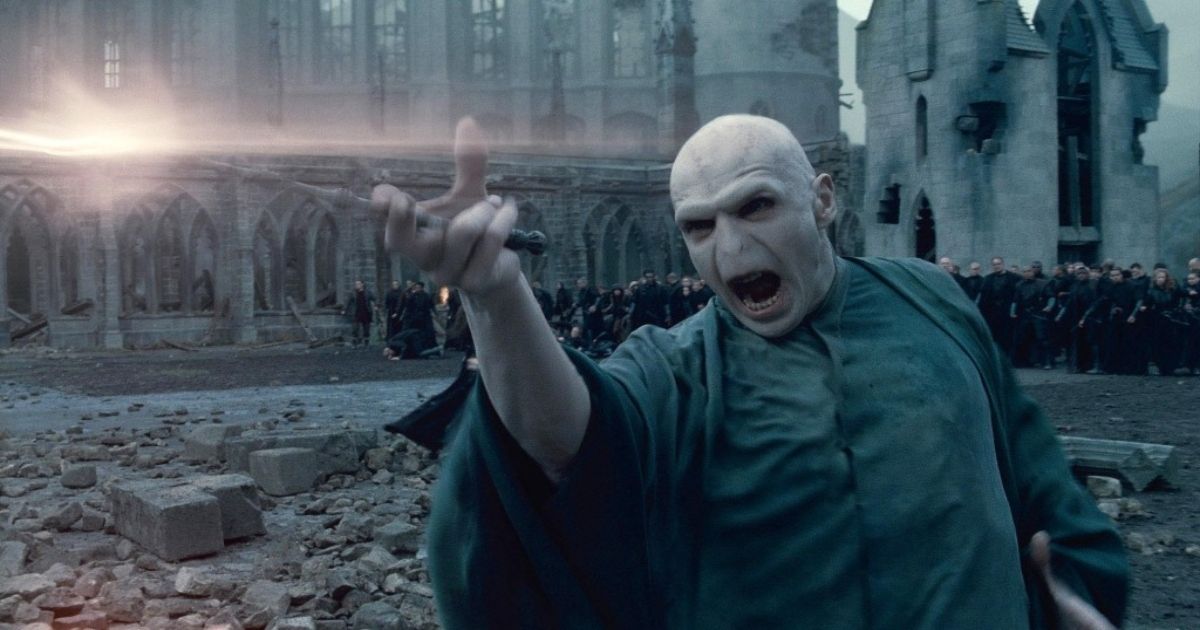 He who shall not be named would have been a glaring omission from any list of legendary villains, let alone the best of a singular decade. In the final installment of the Harry Potter franchise, Harry Potter and the Deathly Hallows Part 2, Lord Voldemort (a truly villainous Ralph Fiennes) poses the biggest threat to Potter, and the muggle world as the bespectacled wizard must save his wizard counterparts and the world. With terrifying looks, a petrifying voice, and seemingly omnipotent, Voldemort is the epitome of a black-hearted adversary.
6
The Social Network – Mark Zuckerberg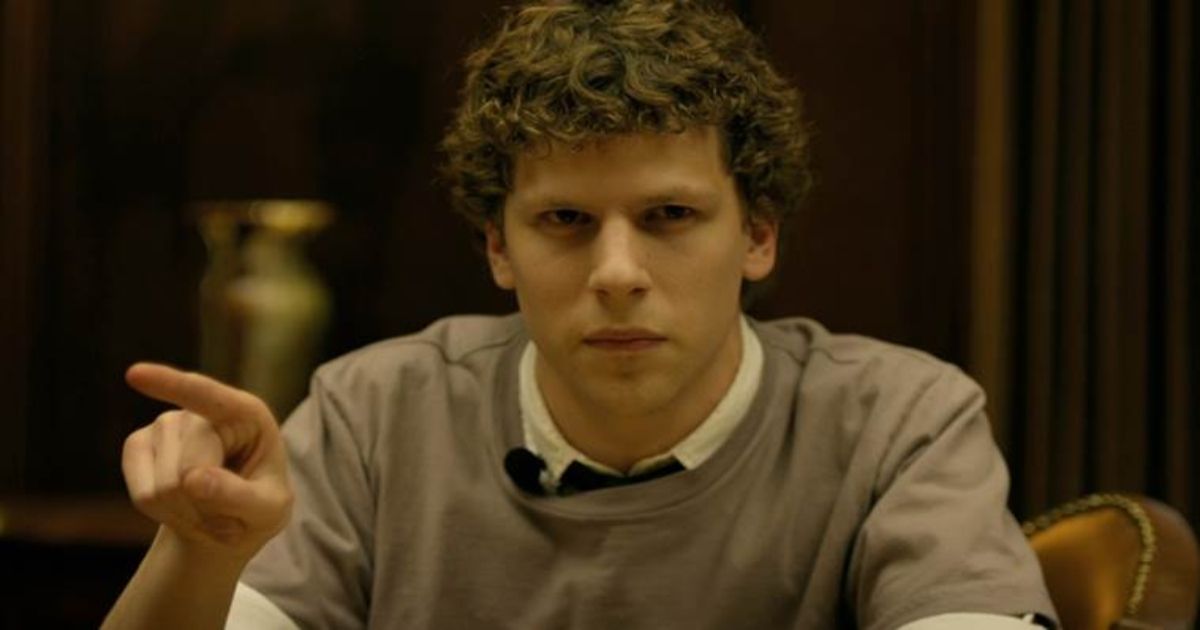 The jury remains very much out on whether Zuckerberg is, in fact, of reptilian descent. David Fincher's award-winning origin flick, The Social Network, nonetheless highlights how the cold-blooded nature of this social media tycoon hatched and began his own, real-life arc of villainy. Having stolen the concept of Facebook from the Winklevoss twins which led to an ill-famed, and well-documented legal battle, Jesse Eisenberg's portrayal of the multi-billionaire was unlikeable, and at times even deplorable, as his sociopathic greed comes to the fore.
5
Whiplash – Fletcher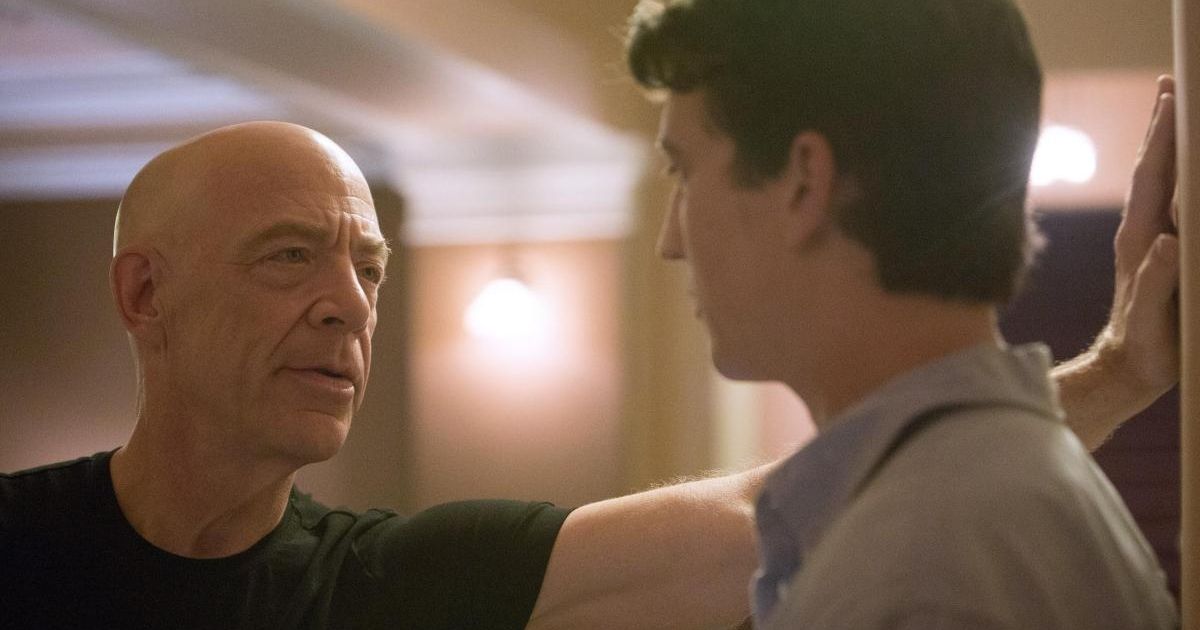 Damien Chazelle won the hearts and minds of audiences and critics alike with Whiplash, although the same cannot be said for the movie's central antagonist, Terence Fletcher (J.K. Simmons). The cut-throat, and ruthless conductor at the Shaffer Conservatory, Fletcher's ultra-meticulous, and harshly critical temperament demands the absolute utmost from his pupils and subsequently leads to his victimization of Andrew (Miles Teller). Simmons gives one of the defining Oscar-winning performances of the decade in this unique musical thriller.
4
Django Unchained – Calvin Candie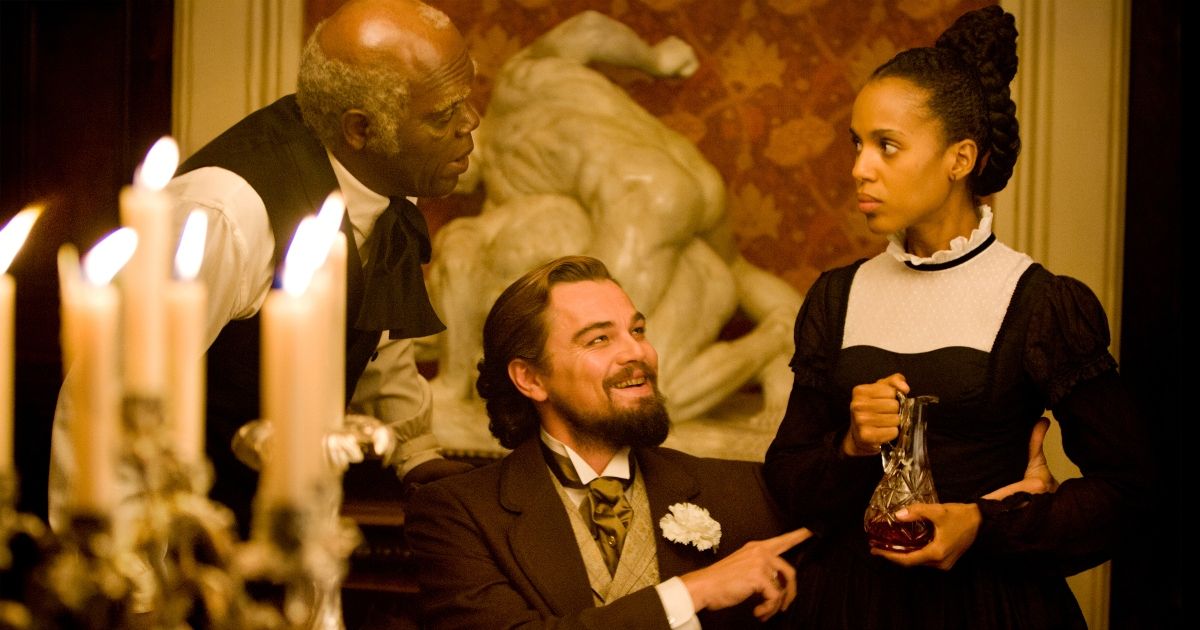 Forget The Revenant, DiCaprio ought to have been recognized by the Academy for his outing as the treacherous cotton plantation-owner and slaver, Calvin Candie, in Quentin Tarantino's Django Unchained. An unrighteous and depraved individual, Candie entertains Dr. King Schultz (Christoph Waltz) and Django (Jamie Foxx), as they seek to acquire one of his slaves, Django's wife. His deep-southern accent and profane attitude toward physical barbarity set the scene for an exquisitely poised and devilish twist.
3
The Dark Knight Rises – Bane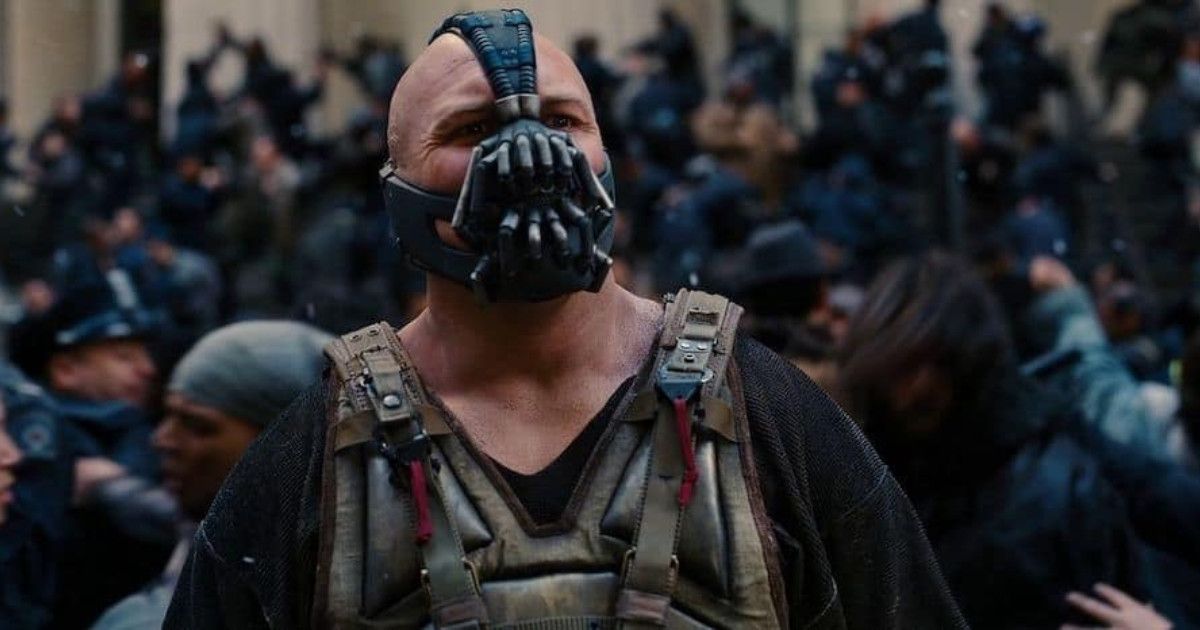 No list of 2010 villains is complete without Bane from 2012's The Dark Knight Rises. The conclusion of Christopher Nolan's decorated Dark Knight trilogy is executed as stylishly as it had begun seven years prior. Christian Bale's Batman faces off against Tom Hardy's masked jailbird-turned-supervillain, the back-breaking anarchist Bane. His mesmeric mask and the distinctive, muffled depth of his voice have become iconic, and the sheer threat he posed to Batman with his brutish strength, and dominating presence make him an irresistible inclusion.
2
Skyfall – Javier Bardem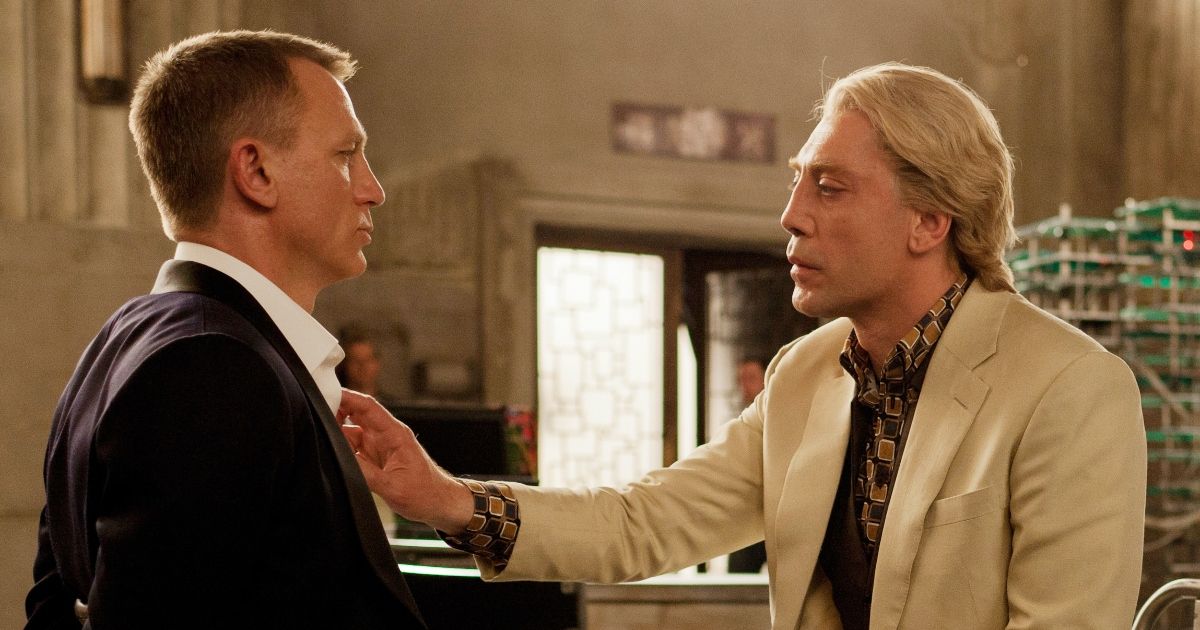 One of the most iconic forces of evil in the James Bond films since Blofeld and Jaws, Javier Bardem's rendition of mercenary Raoul Silva in 2012's Skyfall is simply mesmeric. Arguably, Bardem's display comes at a detriment to Daniel Craig, who is relentlessly outshone by his on-screen nemesis.
Related: James Bond Movies In Order: Chronologically and By Order of Release Date
An ex-MI5 agent, Silva is constantly one step ahead of Bond and M (Judi Dench). His sharp wit, undeniable charm, and seductiveness only add to his embodiment of a man corrupted by immorality. He makes Skyfall one of the best Bond films of all time.
1
12 Years a Slave – Edwin Epps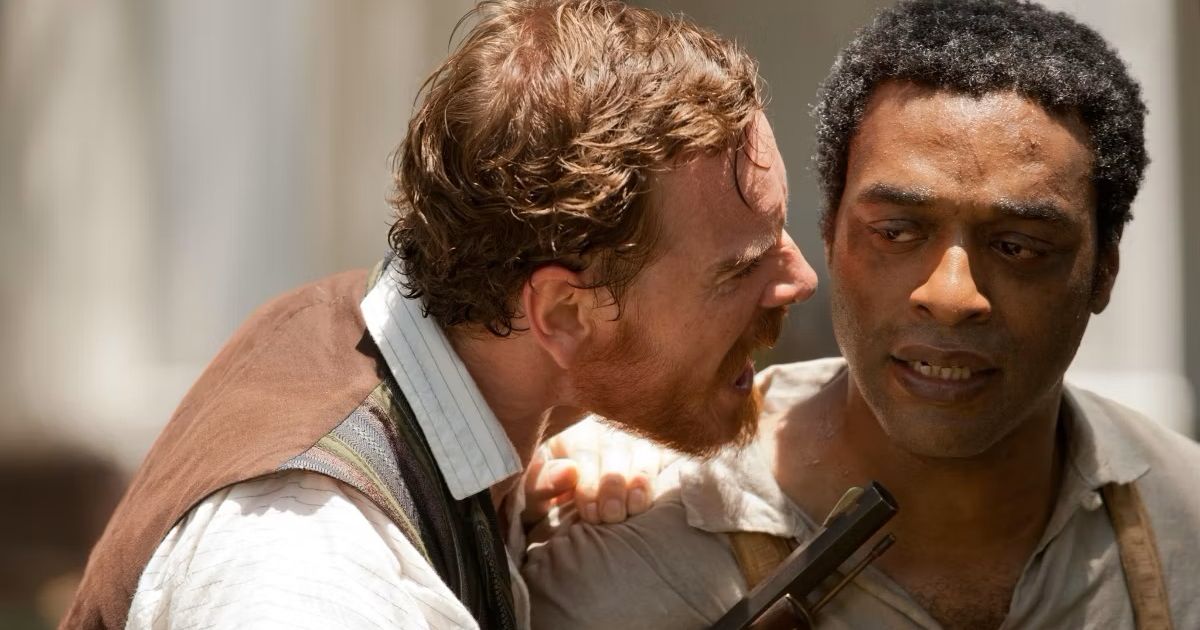 Any person capable of enslaving another has the ultimate villainous streak, but in Steve McQueen's 12 Years a Slave, Michael Fassbender plays the mercilessly cruel slaver Edwin Epps, whose utter disdain for his black counterparts is so deeply entrenched in his being that his contempt is almost tangible.
Fassbender is truly remarkable in his depiction of a man devoid of empathy, godlessly governing those placed under his tyrannical jurisdiction; he gives you no choice but to despise him. His ignorance, vulgar manner, and maltreatment of other human beings are downright wicked but unfortunately realistic.
Source link