Movies News
Best World War Two Movies of the 1980s, Ranked
Lists featuring the all-time best World War II films have historically forgotten the great productions of the 1980s. Prior decades saw a lot of films focusing on POWs, specific battles, resistance fighters, and heroism. This changed in the '80s, as filmmakers from both sides of the Atlantic brought their singular visions to create films tackling the war in a very different way. From misunderstood sci-fi to ground-breaking animation, the 40 years that had passed since the war allowed humanity to have a wider vision of the conflict, which is seen in this fantastic 10 films.
10
The Keep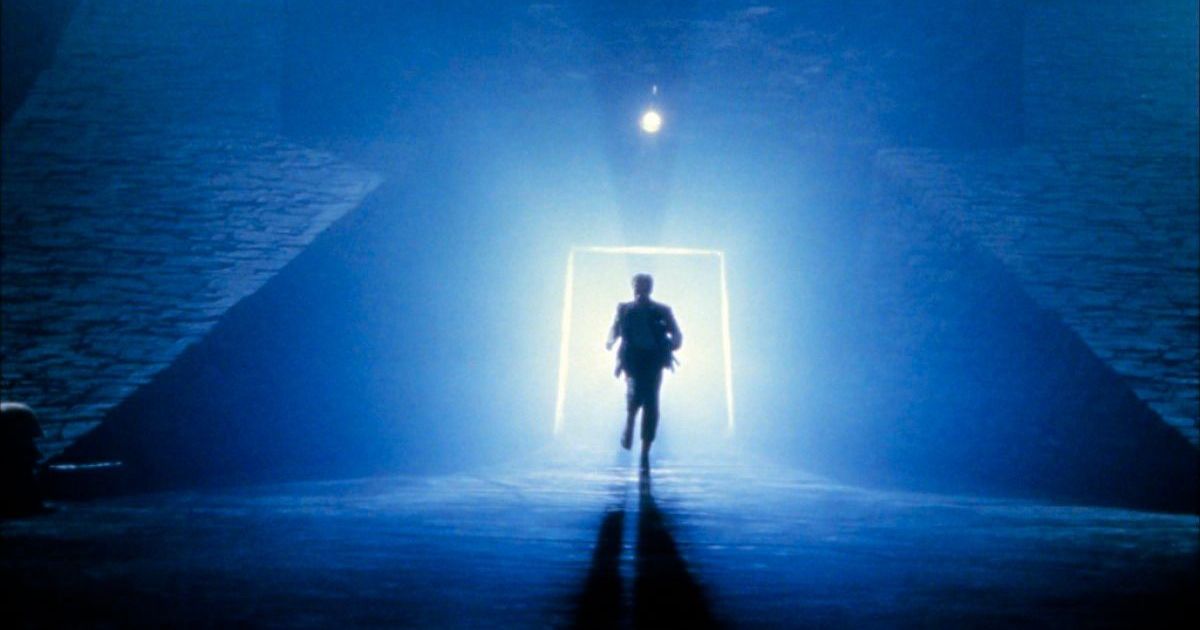 If there's one film that should find itself back in the editing room, so its director can finally fulfill his vision is Michael Mann's The Keep. This 1983 hybrid between fantasy, horror, and sci-fi was cut in half by Paramount from Mann's 210-minute version, and ended up being something entirely different from the director's original idea.
Related: The Keep: Why Michael Mann Should Remake His Weird War Horror Flop
Despite this, The Keep has gained a large cult-following and Mann's fans have been pleading for years for his version to be finally released. This highly original take on the WWII era and German occupation follows a Nazi platoon taking over an abandoned citadel, in which they awaken a spectral entity which brings upon havoc and death.
9
Germany, Pale Mother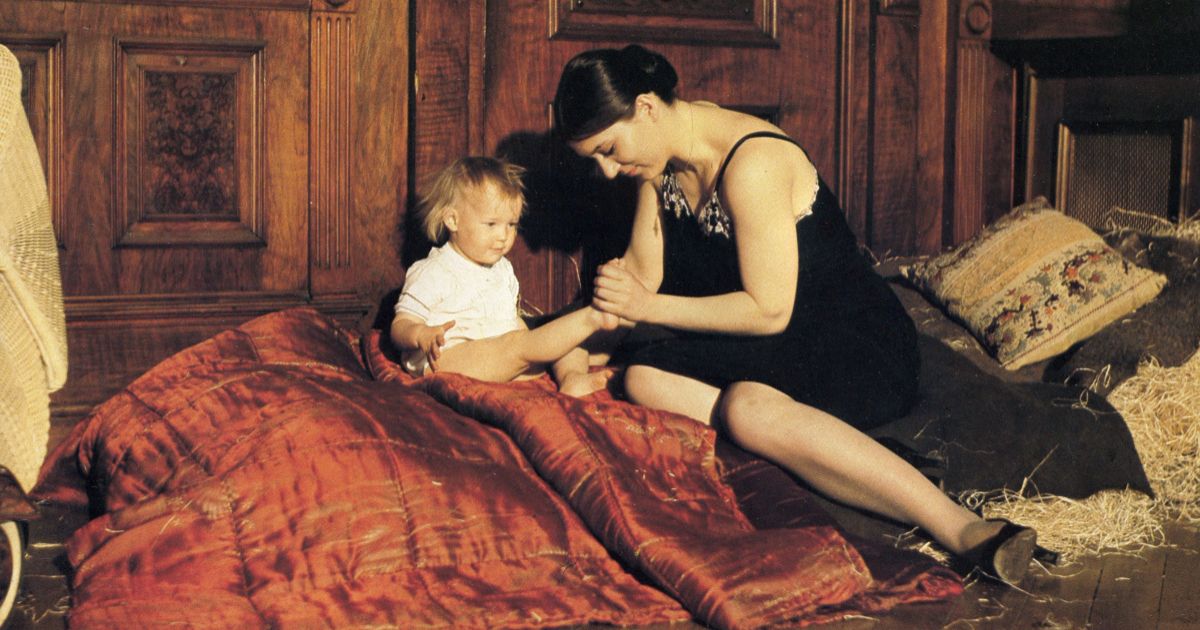 New German Cinema is mostly associated with the works of Fassbinder, Wenders, and Petersen, but the movement was so much more than those three excellent filmmakers. Helma Sanders-Brahm made some of the best German films of the '70s and '80s, one of these being the cruel and unforgiving view on war that is Germany Pale Mother. The film presents the love story of Lene and Hans, as he is called to serve in the eastern front, while Lene must stay with her life slowly falling apart. Despite surviving the conflict, their life after the war becomes impossible to deal with.
8
Empire of the Sun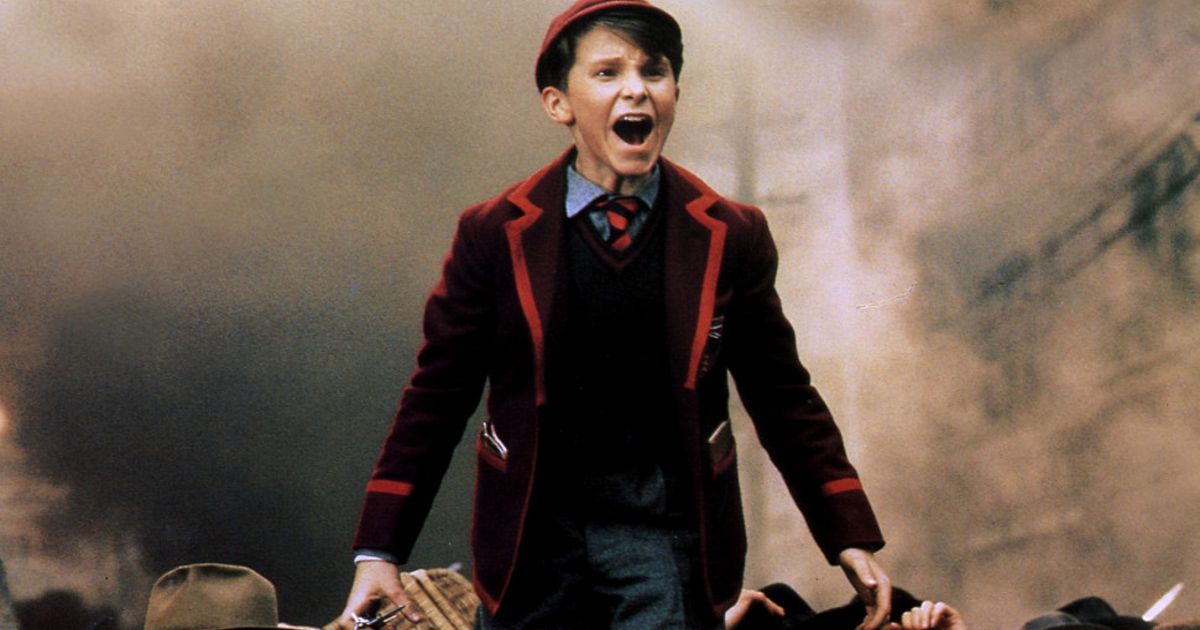 Before becoming Batman, Patrick Bateman, and an Oscar winner, Christian Bale was mostly known for his starring role in Steven Spielberg's Empire of the Sun. This heart-felt adaptation of J.G Ballard's fictionalized memoir of his time in a Japanese interment camp is filled with talent that matches Spielberg's mastery.
Bale and John Malkovich shine in their performances as does Tom Stoppard's screenplay and Allen Daviau's photography. In his most intimate and profound study on the loss of innocence, Spielberg proved that despite being in a moment where critics felt he had nothing left to give, that he was still very much a legendary filmmaker.
7
Sophie's Choice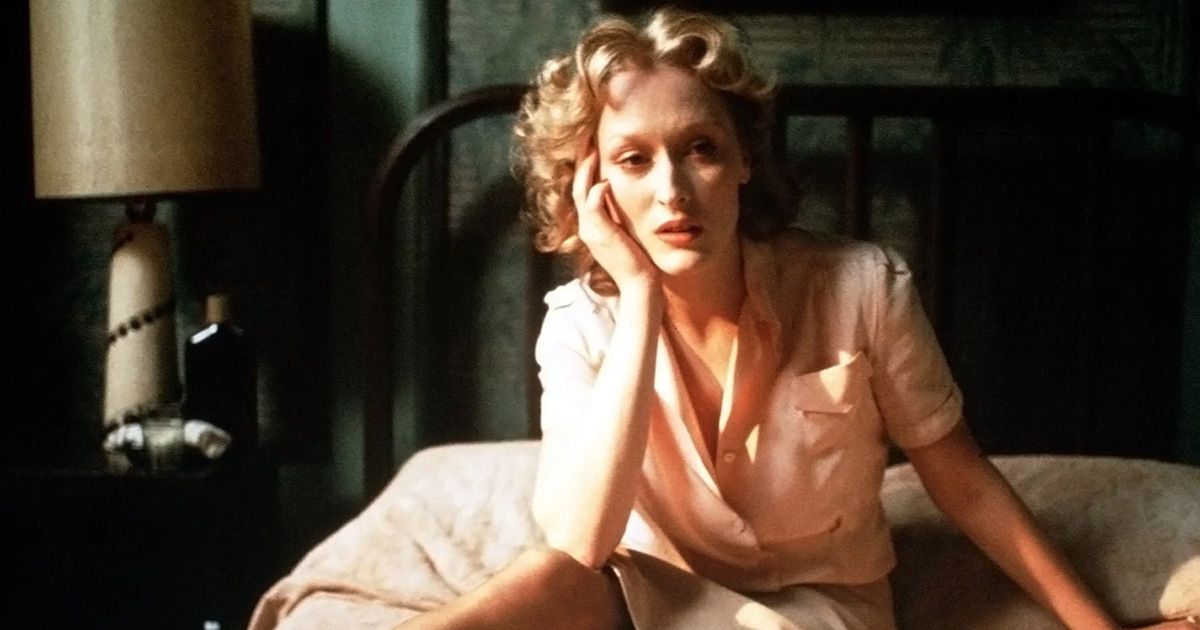 This grueling emotional rollercoaster cemented Maryl Streep as an all-time great. Along with her performance in Kramer vs Kramer a few years back, Sophie's Choice marked the beginning of Streep's long-time affair with the Oscars. In this Best-Actress-winning performance, the film icon portrays a Holocaust survivor living in 1947 Brooklyn, as a dark secret of her past begins to unravel. Alan J. Pakula's knack for thrillers of the prior decade, saw him take some of the narrative methods employed in these films to generate suspense and harrow in Sophie's Choice.
Related: Best Movies About the French Resistance in World War II, Ranked
6
The Big Red One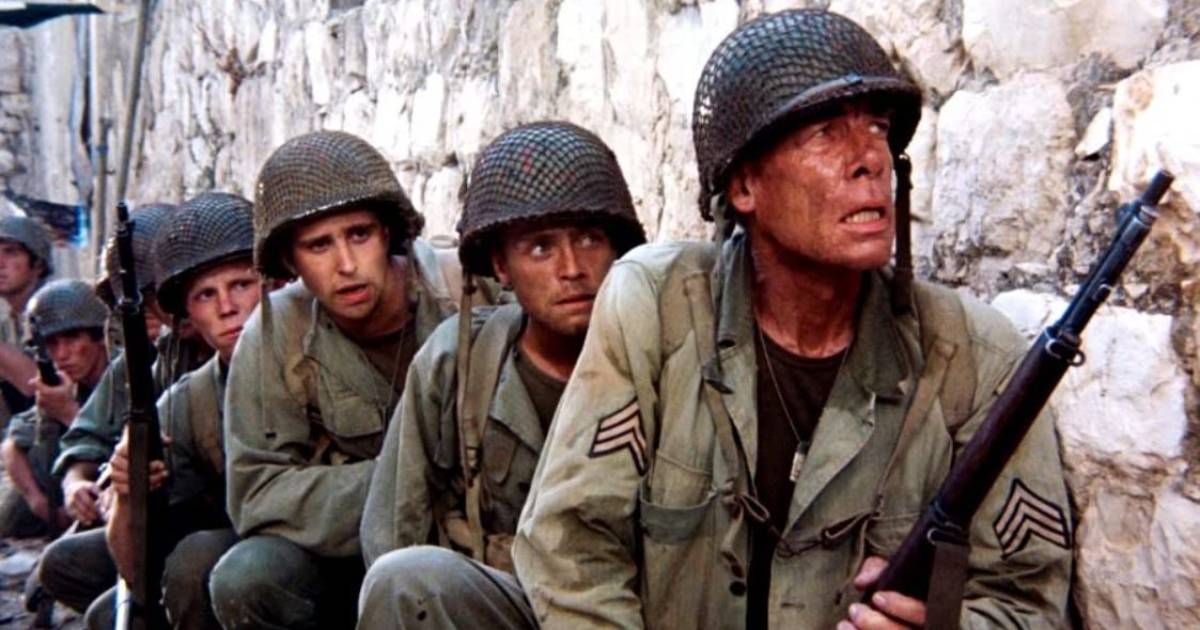 Sam Fuller's singular filmmaking was never better than in The Big Red One. Led by Lee Marvin and Mark Hamill at the height of his fame, this memoir of Fuller's wartime experiences is an epic view on almost the entire European theater.
From Northern Africa up to Germany, this elaborate film goes beyond being a traditional shoot-em-up by having complex characters and a somewhat strange approach to humor. This is one of those cases where the director was stripped from having a final cut, luckily in 2004 a new version featuring 47 more minutes of footage managed to bring Fuller's vision to life.
5
Grave of the Fireflies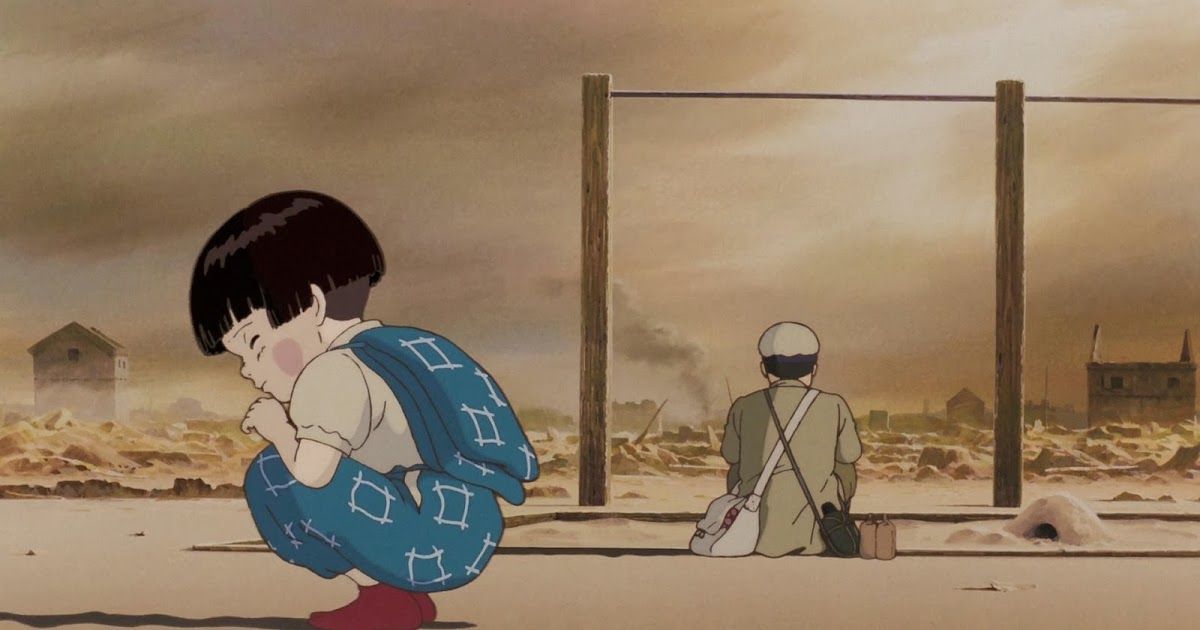 Studio Ghibli rose to fame thanks to the work of Hayao Miyazaki, but right on par with his talent, were the films of Isao Takahata. Grave of the Fireflies, his crowning achievement, is a painful insight into war through the eyes of a child. The story follows a boy and his sister as they navigate Japan in the final months of the war while its being air raided by US bombers. Though beautiful in its way of portraying how children manage to escape the horrors through daydreaming and optimism, it's ultimately a grim film that brings together tenderness and brutality.
4
Shoah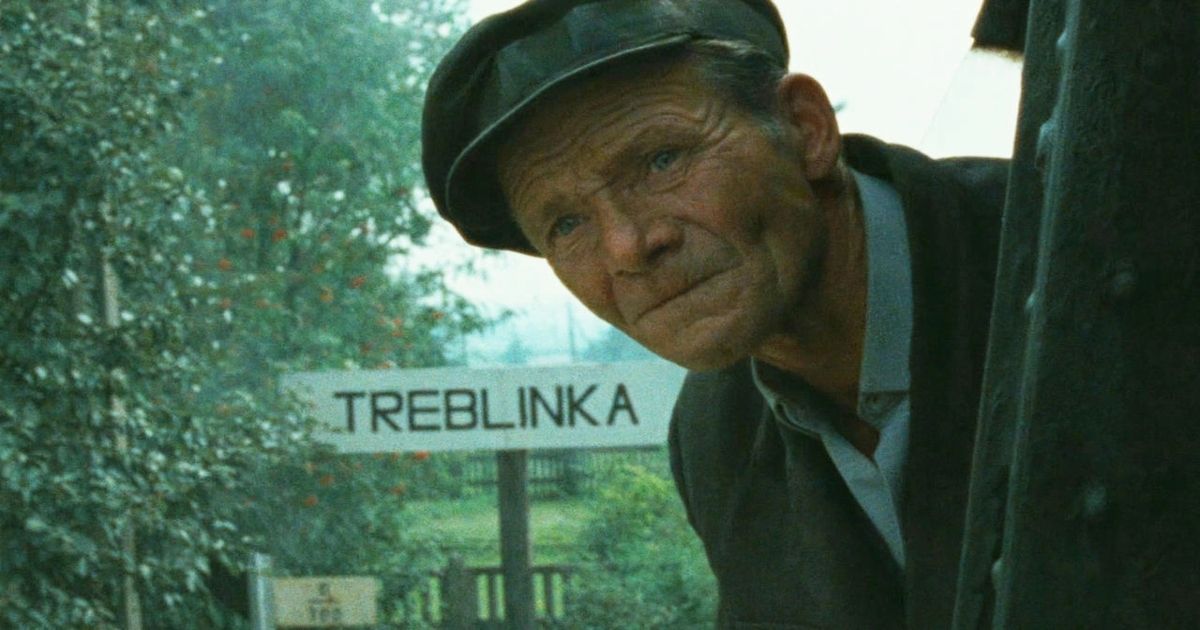 The 11-years-in-the-making Shoah is the defining document of the Holocaust. This nine-hour documentary by Claude Lanzmann features interviews with victims and perpetrators of the genocide, without offering any comfort, catharsis, or closure. The filmmaker here attempts to make history visible by showing faces, with no context or historical footage, and somehow, every second, every frame becomes transcendental.
Lanzmann realized that the most important factor in telling the story of the Holocaust was to be able to listen to the voices that witnessed and lived it, while they were still present. As the years go by, and there are fewer Holocaust survivors still alive, Shoah'srelevance keeps on growing.
3
Merry Christmas, Mr. Lawrence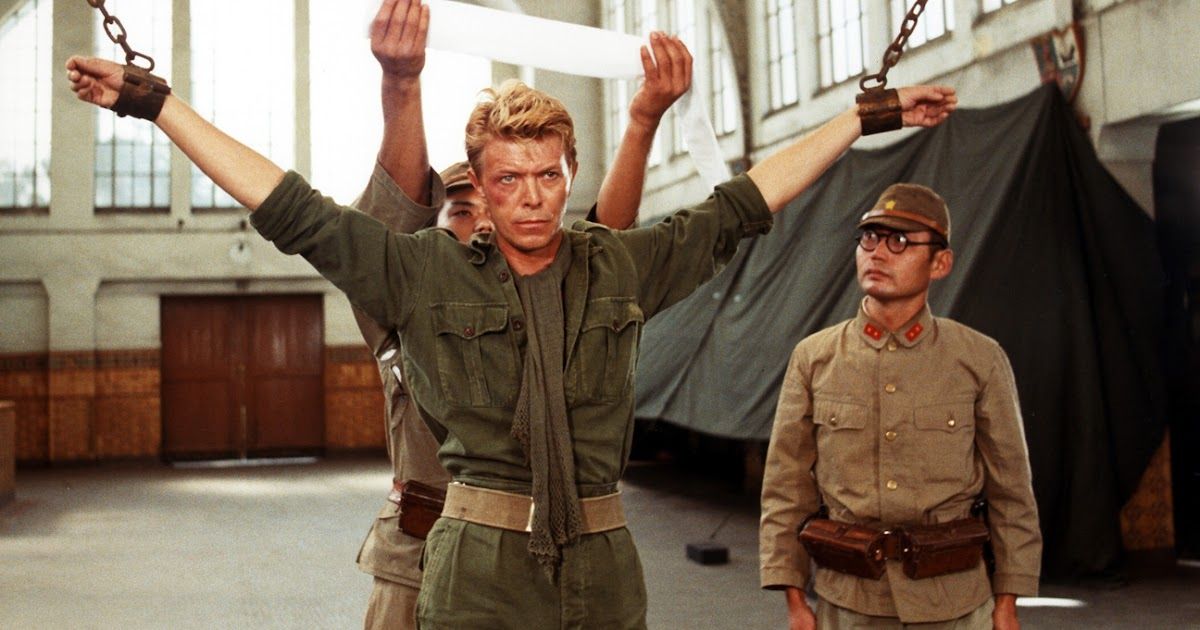 Nagisa Oshima's tale of will and desire is one of the greatest studies on masculinity ever immortalized in celluloid. David Bowie's and Ryuichi Sakamoto's electric performances as a British major in a prison camp and as the captain running said camp, are both tragic and sensuous.
Related: Best World War II Movies of the 1990s, Ranked
The clash between the two men is parallel to an unsaid desire felt between the two, which given their context and time, could never be stated. Scored by some of Sakamoto's greatest pieces of music, Merry Christmas, Mr. Lawrence is also brilliant in the way the relationship between Bowie's and Sakamoto's characters is seen from the perspective of a Japanese Sergeant and an English Colonel, who have one of the most tender pleads for understanding in the film's closing scene.
2
Das Boot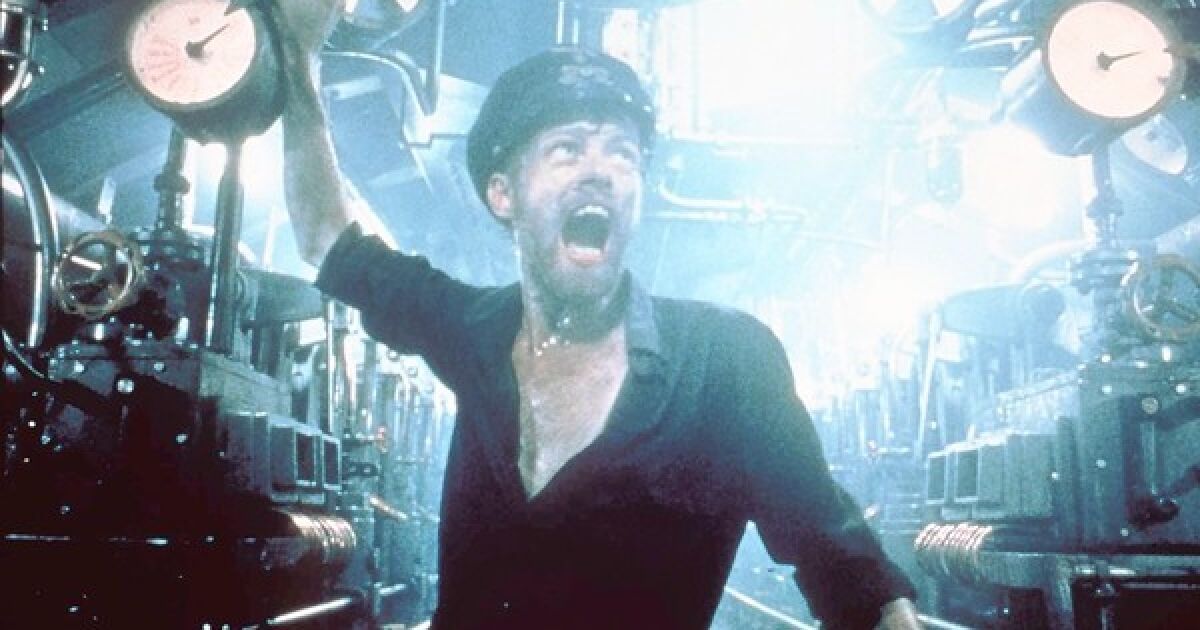 Das Boot is claustrophobic, economical, and at the same time epic. Wolfgang Petersen's masterpiece is also one of the most precise directorial efforts ever made. Originally a five-hour miniseries for German TV then cut into a feature-length and then expanded into a 210-minute director's cut, the film follows the crew of a German U-boat in WWII hunting down allied ships, until they become the hunted.
Tension is felt from the very first scenes, Petersen navigates the tight-spaces with determination and master pacing, knowing when to slow down and when to accelerate to the point of collapse. As the film advances and the crew must find a way to survive, their psychological limits are pushed just as much as the submarine's physical ones. To this day, it remains as one of the best war films of all time.
1
Come and See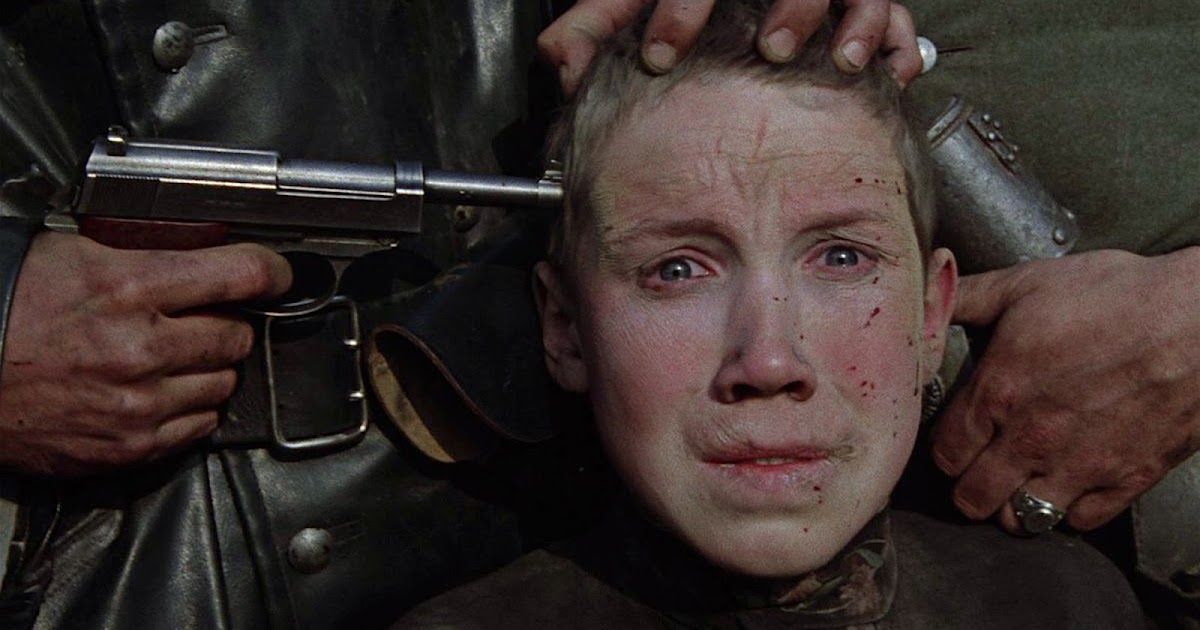 Cinema has never come closer to portraying the madness of war than Elem Klimov's hallucinatory, devastating Come and See. Not only is its narrative great, but it excels in almost every aspect you could think of. Its visual imagery and poetry are as beautiful as they are perverse, through every frame something is evoked, one could go from absolute tenderness to nausea and depression instantly or worse, experience it all at the same time.
Come and See follows Flyora, a Bielorrusian boy who must survive alone in the wilderness war's cruelty and inhumanity. Much has been said about this film, some even consider it the greatest of all time. For its mix of hyperrealism, apocalyptical themes, philosophy, and surrealism, its one like no other, and a depiction of barbarity that not only tops this list, but could easily top an all-time World War II list of films.
Source link