Movies News
Bob Odenkirk Recalls Early Support from Robin Williams: 'It Meant So Much'
For an up and comers in comedy, it can mean a lot when established names give them that early support. Better Call Saul star Bob Odenkirk, who got his start in show business as a comedian and comedy writer, remembers how the great Robin Williams had been that person for him at a comedy fundraiser show back in 1998. At that time, Odenkirk was not yet a household name, though he was starting to get noticed on television as one of the stars of HBO's Mr. Show with Bob and David with comedy partner David Cross. That led to the two getting invited to perform at Comic Relief 8, which was hosted by Williams, Whoopi Goldberg, and Billy Crystal.
In a new interview on The Tonight Show, Odenkirk and Jimmy Fallon spoke about the first time they had met. Fallon was on the rise at the time in comedy and he recalled how Odenkirk was very nice to him. That had Odenkirk remembering when he worked on Comic Relief 8 in 1998, as Williams approached him after the show to compliment the work he does with Cross on their HBO program. As Odenkirk recalls:
"I remember when David Cross and I did Comic Relief 8, and we were doing Mr. Show, and hardly anyone saw us when that show was on – or since. And we did Comic Relief 8, and we were so proud to be invited and to be a part of it. And then only Robin came to us and said, 'You guys are really funny.' He had seen Mr. Show, and it was so great. It meant so much to us."
Related: How Better Call Saul's Chuck McGill Evolved into a Villain Despite Initial Plan
Bob Odenkirk Appears in One of Robin Williams' Final Films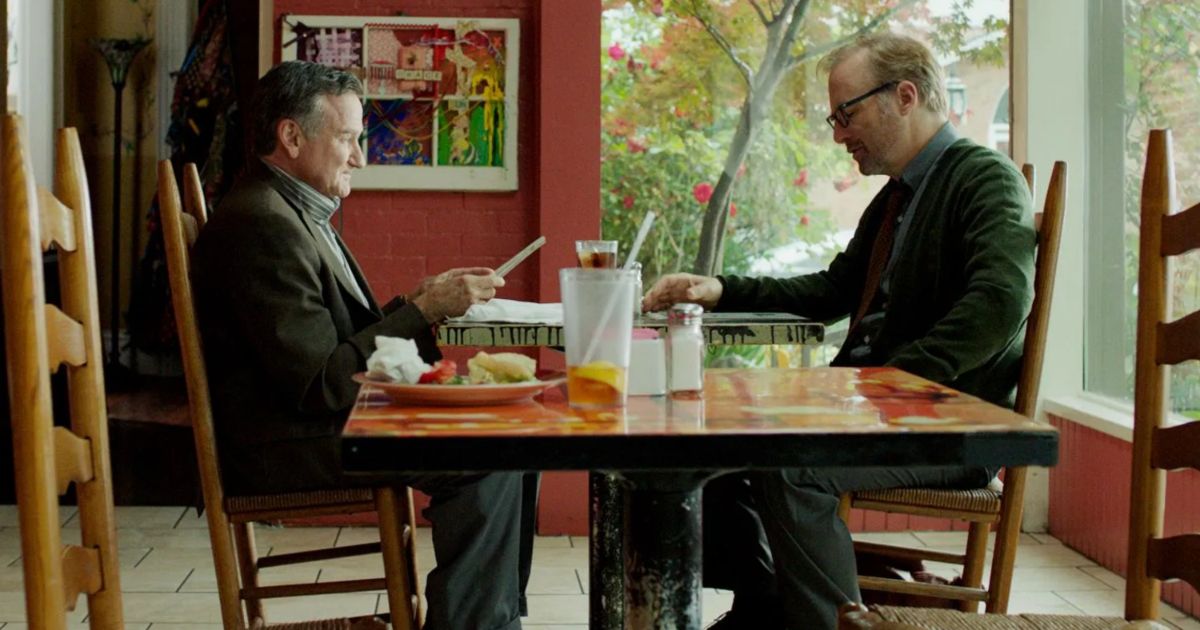 Odenkirk would later reunite with Williams when the two worked on the movie Boulevard. The drama stars Williams as a married man who falls for another man, realizing he wants to end his marriage to pursue a new life and stop pretending. Williams died by suicide in 2014 and the film was released posthumously in 2015, serving as one of the final movies to star the beloved actor. Also featuring Odenkirk, the dramatic movie was also different from what both had been best known for after their own rises in comedy.
Meanwhile, Odenkirk continues to work with his old pal David Cross. The Mr. Show stars are currently developing a new comedy mockumentary series dubbed Guru Nation. Odenkirk and Cross will star as competing cult leaders, something that sounds like it would fit right in with the sketches we've seen from the pair on Mr. Show. As a fan of the comedians, we can only imagine Williams would be thrilled to see it.
You can watch the full interview with Bob Odenkirk on The Tonight Show below.
Source link