Movies News
Bryan Cranston Wants to Play Willie Nelson in a Biopic
It may just be a matter of time before legendary musician Willie Nelson is given the biopic treatment, and Bryan Cranston will be first in line to audition. Recently, Cranston appeared on The Tonight Show and spoke with Jimmy Fallon about which celebrities he could potentially play in a biopic. He reiterated his opinion from a prior interview that he'd be a good candidate to play Nelson in a movie, given how he's older and shares some physical similarities with the music icon.
"I thought Willie Nelson because I think I resemble him, I'm old and craggy," Cranston told Fallon. "I'm old and craggy. So, yeah, I think I could do Willie Nelson."
Fallon just so happened to have a wig behind his desk that resembled Nelson's hair, complete with the red bandana and long braids. Also adding the proper facial hair, Fallon had Cranston put on the wig and briefly slip into character as Nelson, and the studio audience was audibly impressed. Fallon also tells Cranston that, all kidding aside, he can genuinely see the actor in that role.
As far as whether he will keep the Willie Nelson look moving forward, the actor adds, "Is it a good look? Should I keep this look? You know what, I have to ask my wife on that. She's very sensitive about the look of the man she married 35 years ago."
Related: Willie Nelson Documentary Directors Say the Legendary Musician Is Open to a Biopic
A Willie Nelson Movie Could End Up Happening Soon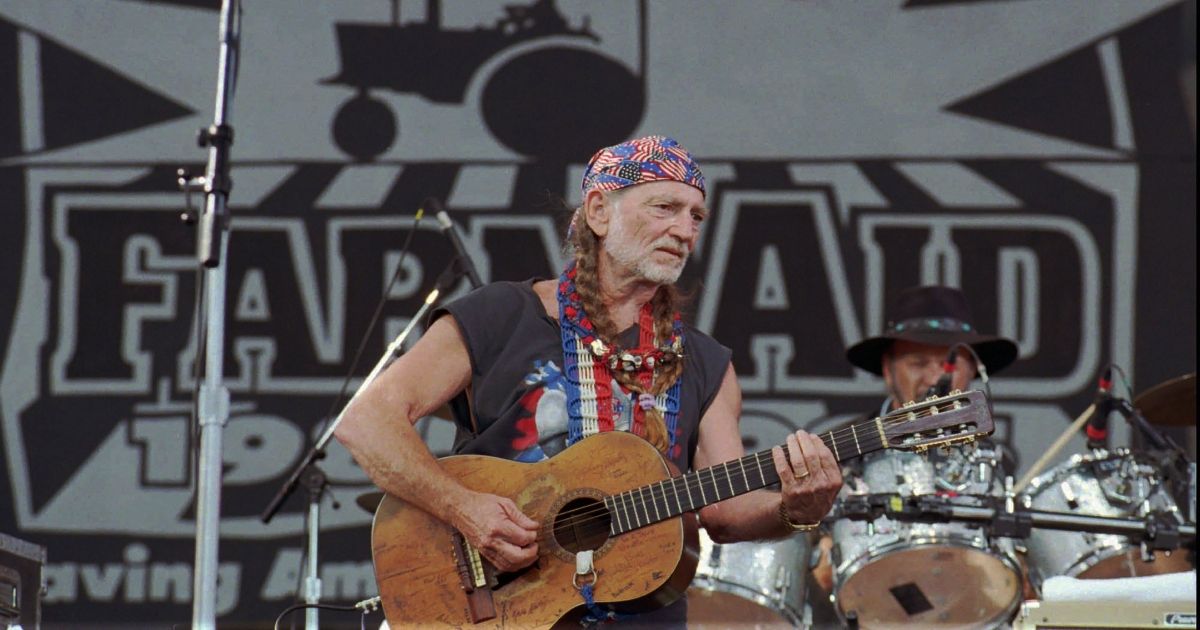 The story of Willie Nelson gets told in a new documentary dubbed Willie Nelson and Family, which premiered at Sundance earlier this year. The movie features exclusive interviews with Nelson and provides a more intimate look into the musician's life than ever seen before by the public. According to the filmmakers, the experience has Nelson contemplating the idea of next doing a scripted biopic with someone else playing him.
"He's been very careful," co-director Oren Moverman said of Nelson. "He's almost 90 years old. He lost his sister, who was 91, recently. She's in the movie and she's a huge part of his life. So he believes in a lot of inspiring things, and he is a big reincarnation guy. He's seeing something right now that makes sense to him, and I think he's very open to a biopic."
If the movie doesn't happen, there are other biopics Cranston could get involved with. In his Tonight Show interview, he also suggests he could play Gordon Lightfoot or Stan Lee. For the latter, Cranston even dons a pair of shades to do his best Stan Lee impression. You can watch the full Tonight Show interview with Bryan Cranston below.
Source link