Movies News
I Know What You Did Last Summer Director Didn't Want Freddie Prinze Jr In The Movie, and It Almost Made Him Quit Acting.
Freddie Prinze Jr. made his first big movie appearance in I Know What You Did Last Summer, and although the film became his career kickstarter and allowed him to meet his future wife Sarah Michelle Gellar, the actor has revealed how he had a "miserable" time working on the 90s slasher movie. While there are many actors who feel a little out of place when working on one of their first major movie, Prinze Jr. had the added problem of having a director that did not want him in the film and the experience almost made him quit acting before he had really begun.
I Know What You Did Last Summer jumped on the slasher bandwagon that came in the wake of Wes Craven's Scream, with a group of teens being stalked by a hook-handed killer after being involved in a fatal hit and run incident in the last summer of the title. While Prinze Jr. would play the role of Ray in both this movie and its sequel, he recently told TooFab that the first movie's director Jim Gillespie just didn't want him in the role and had a different actor that he had really wanted. He said:
"It's not that we weren't on the same page, I knew what the correct choices were for the Ray character. He wanted a different actor, a really good actor named Jeremy Sisto, who I know and I like and respect very very much. There was no passive aggressiveness — which I hate — he was very direct in the fact that, 'I don't want you in this movie.' So when that's your first job and you hear those words, it just wrecks you, man. It just wrecks you. He made it a point to single me out every time, would bring the other actors together without me, and give them all notes. And I'm like, well was he just trying to do some method crap? I just don't understand.

I almost caught a flight and went home. I was done. I had enough. They had broken a ton of union stuff that they shouldn't have, like union rules. All kinds of things. And I just felt like yo, if I'm not wanted here, screw it. There's other things I can do. I dropped out of Le Cordon Bleu to make this movie. I'll go be a chef, that's what my mom wanted me to be anyways. I packed my bags that night. I was just gonna quit the business."
Related: What Happened to Freddie Prinze Jr.'s Career?
Will Freddie Prinze Jr Return For Another I Know What You Did Last Summer?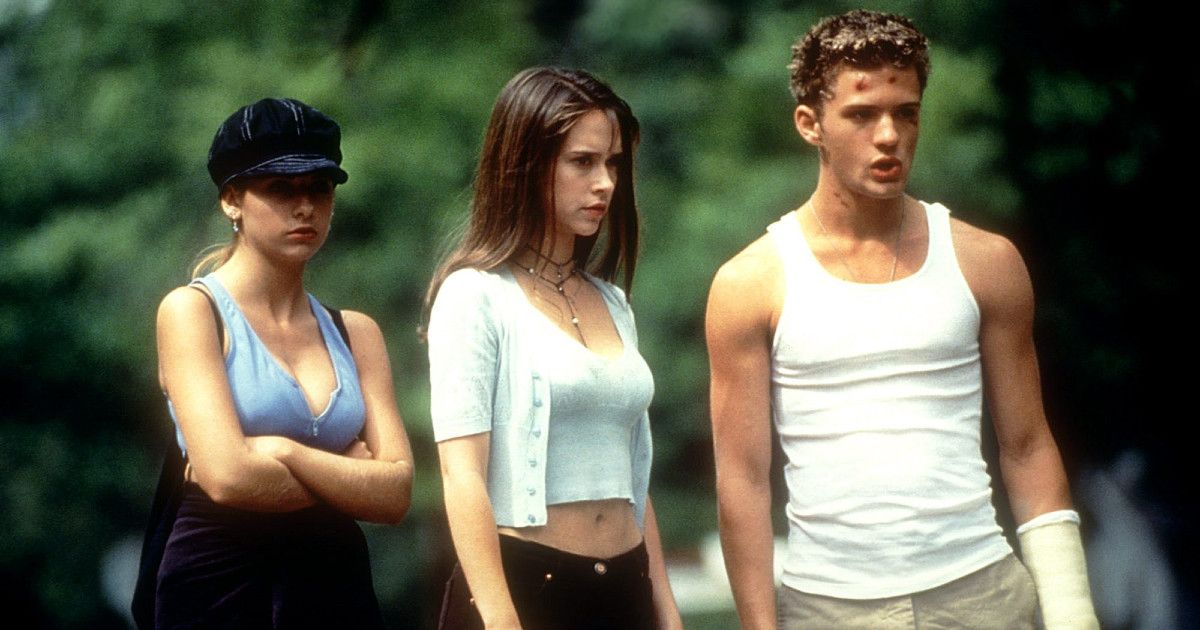 Earlier this year it was reported that a legacy sequel to I Know What You Did Last Summer was being developed with original stars Jennifer Love Hewitt and Freddie Prinze Jr returning to reprise their roles. However, during the same interview Prinze Jr. revealed that there has been no contact made with anyone regarding the new movie. He added:
"I haven't spoken to anybody at their company, my agents haven't received an offer from them whatsoever. I had a conversation with the director a few days after they announced that, just to be like, 'Yo, what the hell? Why are they saying I'm going to be in a movie that I'm probably not going to be in?' And she was like, 'Let me pitch you the idea.' So she's spoken to me about the idea, but I haven't said yes, I haven't received an offer."
Source link