Movies News
Jack Black Joins Santa/Satan Festive Flick Dear Santa from The Farrelly Brothers
Beloved comedy actor Jack Black will join forces with Shallow Hal directing duo Peter Farrelly and Bobby Farrelly for the upcoming, unorthodox festive flick, Dear Santa. As per a report by Deadline, sources have revealed that Black will join the project, which will center on a boy who accidently sends his letter to Satan, rather than Santa. At present, it is unknown which role Black will play, Santa or Satan, but he would be perfect for either one. Or perhaps even both.
Bobby Farrelly will direct and produce Dear Santa, with his brother Peter Farrelly producing alongside Jeremy Kramer. Dear Santa has been written by the Farrelly Brothers alongside Ricky Blitt penned the script and comes from an original idea thought up by Dan Ewen (Playing with Fire).
Black himself recently took to social media to tease his involvement in the project, sharing several Christmassy images of himself. Images that will have fans of the actor excited to see him in the festive outing and no doubt add Dear Santa to their list of must-watch movies every season.
Dear Santa appears to have gone through some changes since it was first announced, with the title originally being Dear Satan. Much like the child in the story, it is possible that someone has gotten things all turned around. Dear Santa was also reportedly due to center on a little girl, but it seems that the story will now be about a little boy, whose letter to Santa contains a typo that redirects it from the North Pole to Hell. The rest of the cast includes Robert Timothy Smith, Keegan-Michael Key, Brianne Howey, Hayes MacArthur, PJ Byrne, Jaden Carson Baker and Kai Cech.
Dear Santa sees Jack Black team-up with The Farrelly Brothers for the first time since the 2001 release of the successful romantic comedy, Shallow Hal. Starring Gwyneth Paltrow alongside Black, Shallow Hal follows a shallow man who falls in love with a 300-pound woman after being hypnotized into only seeing a person's inner beauty. While the movie has been met with criticism since being viewed through a modern lens, Shallow Hal did well at the box office, with many wondering when we next see the comedy stylings of Jack Black alongside (at least one of) The Farrelly Brothers.
RELATED: How Jack Black Has Evolved From Hilarious Man-Child to Talented Dramatic Actor
Jack Black Will Next Voice Bowser in The Super Mario Bros. Movie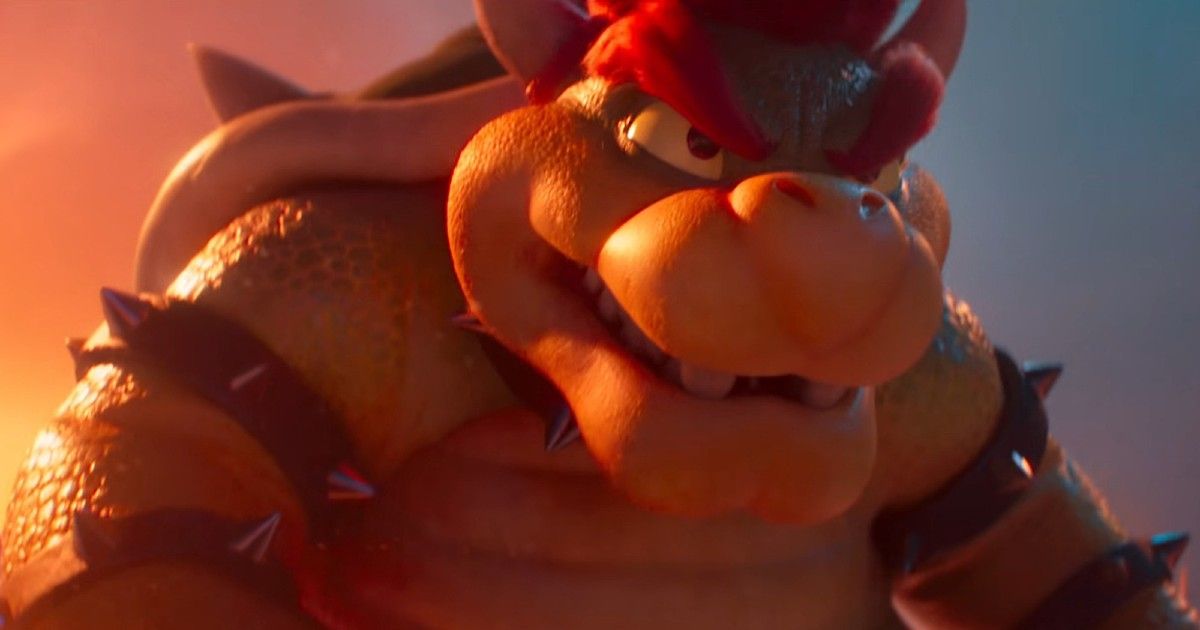 Before leading Dear Santa, Jack Black will first play the video game villain Bowser in The Super Mario Bros. Movie. Based on the hugely popular video game franchise and featuring the beloved Nintendo characters, The Super Mario Bros. Movie will follow the iconic plumber as he travels to Toad town and embarks on an adventure through an underground labyrinth with his brother, Luigi, trying to save a captured princess.
The Super Mario Bros. Movie stars Chris Pratt as Mario, Charlie Day as Luigi, Anya Taylor-Joy as Princess Peach, Jack Black as Bowser, Keegan-Michael Key as Toad, Seth Rogen as Donkey Kong, Fred Armisen as Cranky Kong, Kevin Michael Richardson as Kamek, and Sebastian Maniscalco as Foreman Spike. Additionally, Charles Martinet, who has provided the voice of Mario throughout the franchise for many years, has been confirmed to feature in an undisclosed cameo.
The Super Mario Bros. Movie is scheduled for release in the United States on April 7, 2023.
Source link