Movies News
Jackie Chan Returns with Hong Kong Action Movie New Police Story 2
Action movie icon Jackie Chan will return to the world of Hong Kong action cinema with a further sequel in the long-running Police Story franchise, New Police Story 2. News of the project comes courtesy of The Hollywood Reporter, with singer, martial artist, and New Police Story star Nicholas Tse due to make his directorial debut with the follow-up. See what Chan had to say about New Police Story 2 below…
"I put a lot and a lot of effort in this movie ['Police Story'] back then, and it was a series loved by global fans. But most importantly, Nicolas Tse is the director this time, this attracted me to the project."
Renowned for kick-starting Jackie Chan's decade-spanning career, the first Police Story was released way back in 1985 and follows Chan as a young Hong Kong police detective who finds himself accused of murder after arresting a prolific drug lord. Featuring the beautifully chaotic fighting style and death-defying stunts that the actor and martial artist would become known for, Police Story remains a classic within Chan's stacked back catalog.
The Police Story series has since featured all manner of sequels, spinoffs, and reboots, including Police Story 2 in 1988 and Police Story 3: Supercop starring Oscar winner Michelle Yeoh in 1992, as well as Crime Story, Supercop 2, and First Strike.
RELATED: Best Jackie Chan Movies, Ranked
Police Story Was Rebooted with New Police Story in 2004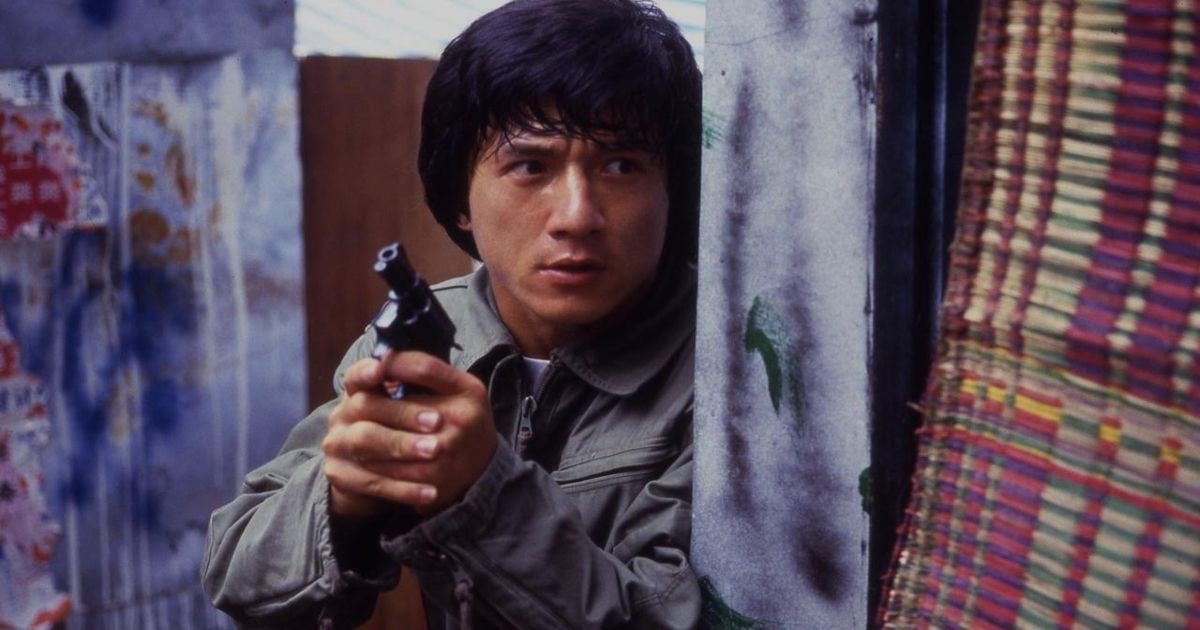 Police Story was then rebooted with 2004's New Police Story, the installment that New Police Story 2 will follow on from, and follows Chan as disgraced detective Chan Kwok-Wing, who is left the only survivor after his team is ambushed. He is assigned a new, much younger partner, with the pair joining forces to get revenge on the gang who killed Chan's team a year earlier. Featuring much darker themes and more serious tone than its predecessors, New Police Story was followed up with Police Story: Lockdown in 2013…which finds Chan playing a completely different character. No doubt the 2013 will be ignored when it comes to New Police Story 2.
While both New Police Story and Police Story: Lockdown were met with a somewhat mixed response, the prospect of Jackie Chan's return to the franchise is no less exciting.
Jackie Chan has several Hollywood projects currently in the pipeline. The martial arts legend will lend his voice to the animated outing Teenage Mutant Ninja Turtles: Mutant Mayhem, with Chan providing the vocals for the titular team's master, Splinter. Directed by Jeff Rowe, written by Brendan O'Brien, and produced by Seth Rogen and Evan Goldberg, Teenage Mutant Ninja Turtles: Mutant Mayhem picks up with the iconic characters as they set out to win the hearts of New Yorkers and be accepted as normal teenagers through heroic acts.
Chan has also teased the return of the Rush Hour series, which would find him once again teaming up with Chris Tucker for more antics with Lee and Carter.
New Police Story 2 does not yet have a release date, but was announced as part of Emperor Motion Pictures (EMP) 2023 slate.
Source link