Movies News
Jamie Lee Curtis Has Given Her Oscar Gender-Neutral Pronouns, But Doesn't Want The Awards Categories De-Gendered
Jamie Lee Curtis has said that her Best Supporting Actress Oscar has no gender, as a show of support for her trans daughter Ruby. However, the Everything Everywhere All at Once star has also explained that despite being fully supportive of gender fluidity, she doesn't believe that the Oscars should consider scrapping their gender based categories as she feels it would be a detriment to future female award winner.
As was seen recently at the U.K's Brit Awards, gender-neutral categories don't always result in a diverse distribution of awards as in the case of this year's U.K. music awards, which saw fewer women than usual making it into the top groups. Curtis suggested this is exactly what could happen if the Oscars decide to eradicate their gender based categories. While appearing on the The Today Show, Curtis said:
"In support of my daughter Ruby, I'm having them be a they/them. I'm going to just call them, them. They/them, and they are doing great, they're settling in […]. In my life, I never thought in a million years that I would have this couple days, and I'm very, very moved by the whole thing. I would like to see a lot more women be nominated so there's gender parity in all the branches. We're getting there, we're not anywhere near there. The inclusivity involves the bigger question, which is how do you include everyone. As the mother of a trans daughter, I understand that. But to de-gender the category I'm concerned will diminish the opportunities for more women. The most important thing is inclusivity and more women. Basically, just more f-ing women, all the time and all at once."
Related: Jamie Lee Curtis Faces Social Media Backlash for 'Racist' Oscar Win
Everything Everywhere All At Once Was a Huge Winner At This Year's Oscars.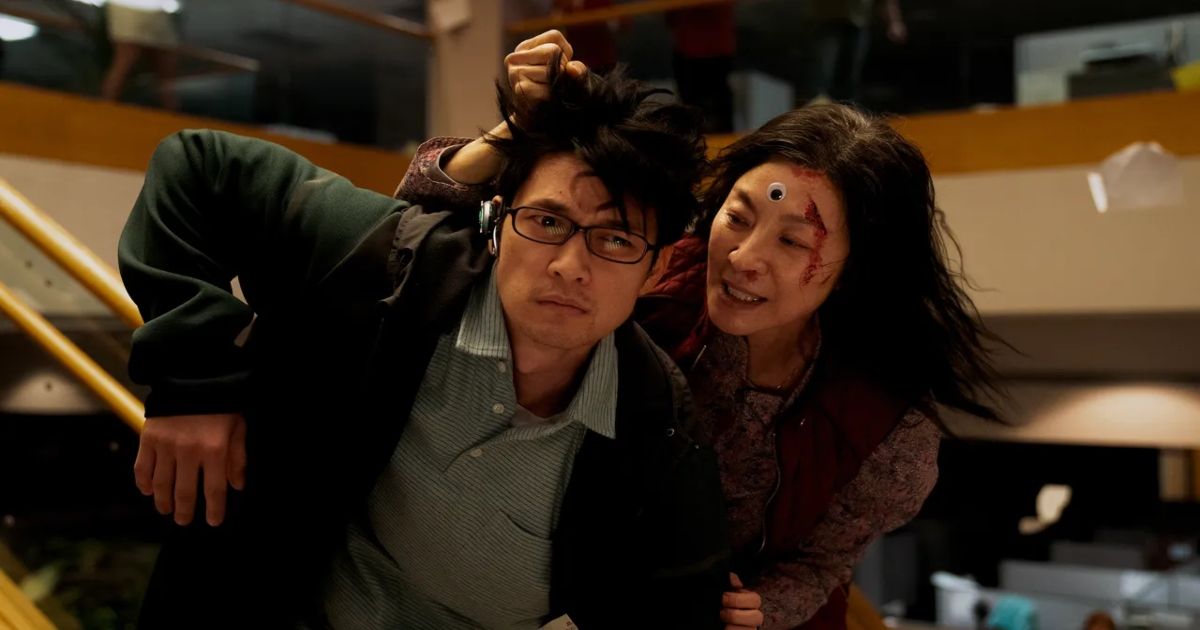 Jamie Lee Curtis' Best Supporting Actress win turned out to be controversial for social media users, with the veteran star beating her Everything Everywhere co-star Stephani Hsu and Black Panther: Wakanda Forever's Angela Bassett to the award. While many were quick to congratulate the actress on her win, there were others who took instant issue with it and made their feelings known.
However, over the night, it became apparent that Everything Everywhere All at Once was this year's stand out winner. The film managed to pick up awards in three acting categories, with Michelle Yeoh and Ke Huy Quan joining Curtis with their respective Best Actress and Best Supporting Actor awards, while the movie also scored Best Director and Best Picture awards among others.
The awards haul saw a huge amount of attention being lavished on Asian stars of the industry, and it was a long time coming for the likes of Yeoh and Quan, who have both seen massive success for their roles in the multiverse movie. Although the Oscars always throws up conflicting opinions about who should and shouldn't win, the year's ceremony mostly ran as expected and even managed to stay focused on the accolades of the night rather than the unruly actions of some of the audience.