Movies News
Pirates of the Caribbean Producer 'Would Love' to See Johnny Depp in a Sequel
The well-renowned producer behind the Pirates of the Caribbean franchise, Jerry Bruckheimer, wants Johnny Depp back as Captain Jack Sparrow in a future installment. Speaking with Entertainment Tonight, Bruckheimer offered an update on what is going on with the long-gestating sixth outing, and said he "would love" for Depp to return.
"We'll see. I would love it. I would love him in the movie. That's all I can tell you."
We last set sail with the Pirates of the Caribbean back in 2017's Pirates of the Caribbean: Dead Men Tell No Tales, which finds Johnny Depp once again in the lead as the iconic Jack Sparrow. At the time, the plan was to quickly begin shooting a sixth installment, with the intention to wrap up the series and the journey of Jack which began way, way back in 2003's The Curse of the Black Pearl. Unfortunately, due to ongoing controversies surrounding Depp, this idea was scrapped by the studio.
But, with Depp now gearing up for a comeback following a series of court cases and settlements, could Jack Sparrow be brought back for the sixth outing? Here's what else Bruckheimer had to say…
"We're all working on it. We'll see how it comes out. But we're very excited. I think we'll have a great screenplay. And we're getting close."
The initial plan for the sixth Pirates of the Caribbean was for Academy Award nominee Margot Robbie to take the lead in a series separate from the Jack Sparrow adventures. However, Robbie recently revealed that whatever they had mapped out has now been abandoned. "We had an idea and we were developing it for a while, ages ago, to have more of a female-led—not totally female-led, but just a different kind of story—which we thought would've been really cool, but I guess they don't want to do it," she said. Though this may not be entirely accurate…
RELATED: Orlando Bloom Eager to Return as Will Turner for Pirates of the Caribbean 6
Jerry Bruckheimer Wants Johnny Depp Because "He's Just So Good at What He Does"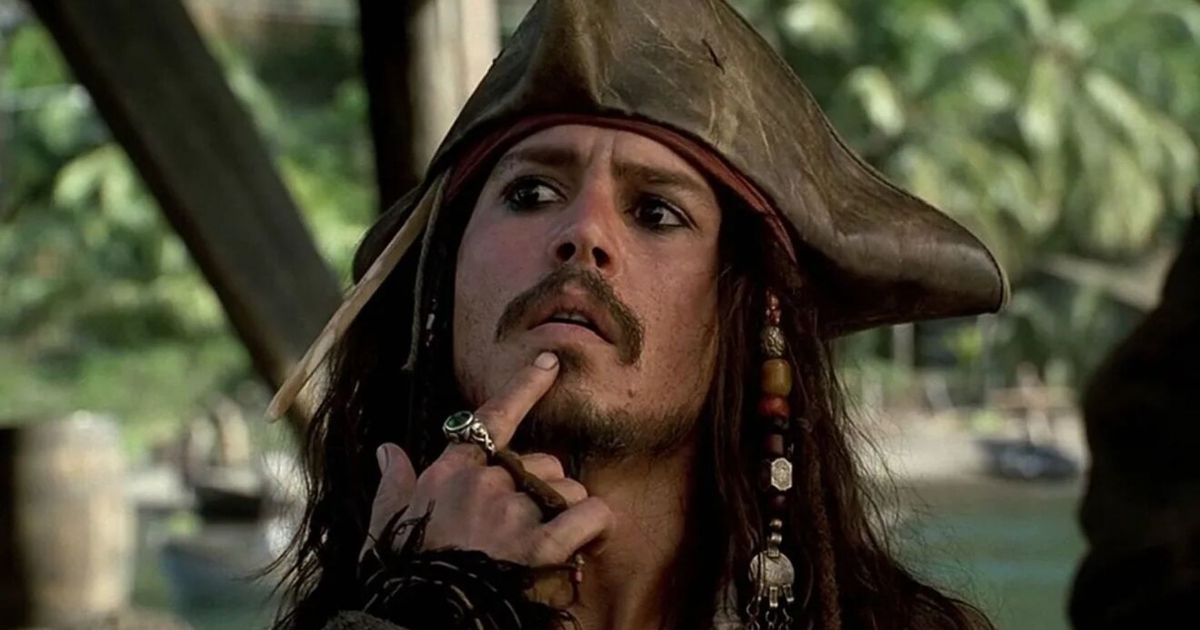 This is not the first time that Bruckheimer has expressed his desire to bring back Johnny Depp's Jack Sparrow. The producer, who is also behind the likes of Top Gun, Con Air, Armageddon, Pearl Harbor, and the Beverly Hills Cop, Bad Boys, and the National Treasure franchises, recently explained why he so wants Depp to return. "He's just so good at what he does and actors recover from things like this," he said. "He's a good individual and he's a caring individual. He's somebody that you can rely on and he's just terrific. I think Johnny is an utter friend and an amazing artist and, again, you go through things in life you wish you hadn't, but he's still a talented artist."
He may have a hard time tempting Depp back though, with the actor stating during the headline-grabbing trial between himself and his ex-wife Amber Heard that he will never return to the Pirates of the Caribbean franchise. "The fact is, Mr. Depp, if Disney came to you with $300 million and a million alpacas, nothing on this earth would get you to go back and work with Disney on a Pirates of the Caribbean film? Correct?" Heard's attorney Ben Rottenborn asked Depp during the proceedings. "That is true, Mr. Rottenborn," Depp replied. "I would be a real simpleton to not think that there was an effect on my career based on Ms. Heard's words, whether they mentioned my name or not."
Johnny Depp can next be seen starring as Louis XV in La Favorite, which is due to debut at the 2023 Cannes Film Festival in May.
Source link