Movies News
Why Women Talking Deserves Its Best Adapted Screenplay Win
One of the contenders for 2023's awards season, Women Talking was written and directed by Sarah Polley. It stars Rooney Mara, Jessie Buckley, Frances McDormand, and more as members of a Mennonite community faced with a big decision. After a brutal series of sexual assaults, the women task themselves with deciding whether they should stay in the community and do nothing, stay and fight for a change, or leave. As a group that is so isolated, unable to read or write, leaving poses a considerable challenge. However, so does staying and fighting for change.
Polley wrote the screenplay based on a novel of the same name by Miriam Toews. The novel is similar to the movie besides its setting as it's based in Bolivia rather than the United States. Toews told Publishers Weekly that her novel is "an imagined response to real events." Women Talking is a devastating yet, at times, thrilling story that has empathy for each of its characters and their differing points of view. Telling stories about sexual assault is challenging and so often done without the necessary care toward its characters and the audience. Polley managed to write with nuance and restraint as she crafted a compelling narrative. Here's why she deserves her Best Adapted Screenplay win at this year's Oscars.
Excellent Balance of Tone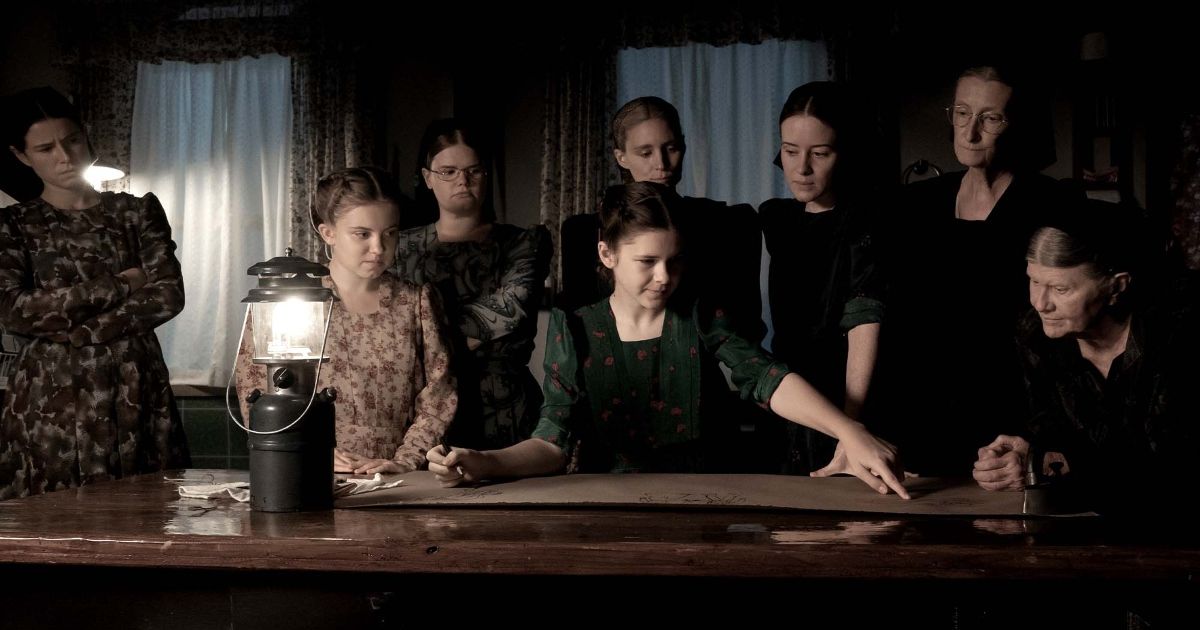 Given the difficult subject matter, Women Talking had the potential to easily veer into melodrama or unbearable sadness. When making movies that tackle abuse, it's important that they remain watchable because there's no use telling a story if viewers can't get through the whole runtime. Luckily, Polley avoided these issues by creating a delicate balance of pragmatic discussion, raw emotion, and even moments of humor. Speaking to Vogue, Polley said she didn't find it difficult to make room for humor in this movie because "that's what we do naturally as a species — we laugh our way through difficulty, and that's how we survive it."
This blend of tones means that Polley didn't allow the characters to be swallowed by what had been done to them. Additionally, the characters had distinct personalities and opinions which made sure to not present these women as a monolith. This is especially important considering the fact that they are deeply religious women. The movie doesn't play into popular narratives about the intelligence of women in Mennonite communities and other religious groups. Their faith is given respect as a factor in the decision they must make.
Related: Women Talking Cast: Other Roles You've Seen the Actors Play
Concise Storytelling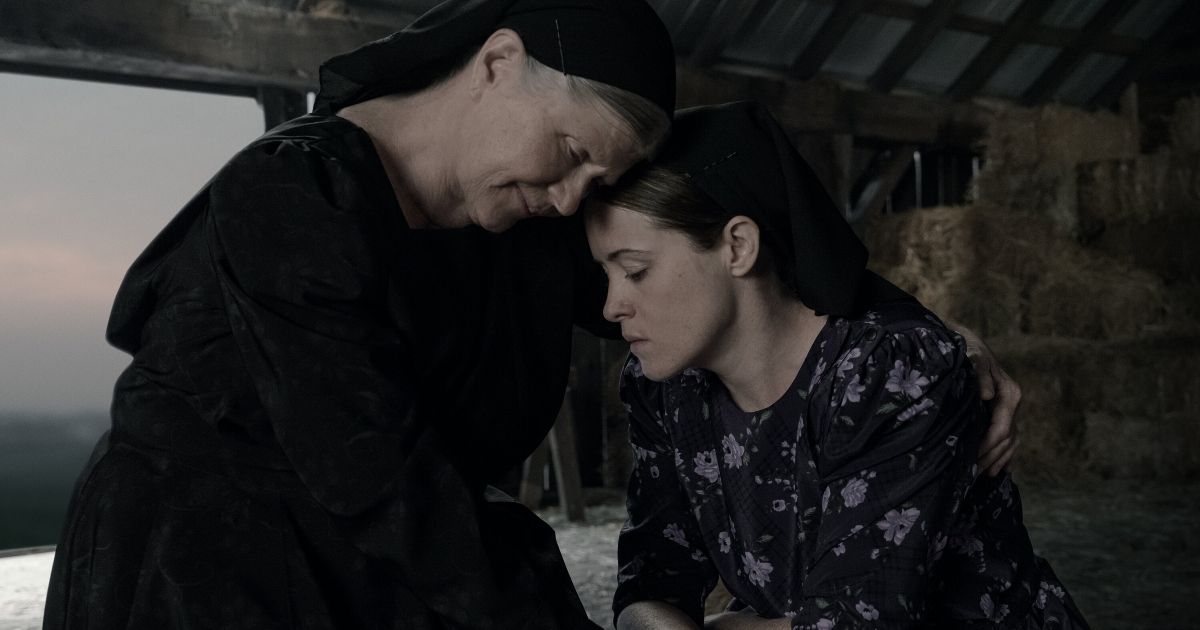 Standing at just over 100 minutes, Women Talking packs in huge emotional arcs and pivotal conversations into under two hours. The time that passes within the narrative of the movie is around 24 hours, and Polley makes us feel the weight of each hour passing as we wait for a decision to be made. In a landscape where three-hour movies are now plentiful, this movie knowing what it has to say and getting to the point is refreshing. With such a strong sense of urgency, every moment feels essential because these characters' lives are about to permanently change. In this way, the movie doesn't have to rely on cues from its score to build tension, instead, it is built into the script.
There is no time wasted on drawn-out monologues designed for a Best Actress awards reel or on extraneous characters and relationships. By paring down the script, Polley mirrors the stripped-back lives that the Mennonite community lives, thereby immersing us in their world. Their few considerations being related to their loved ones and forgiveness from God makes it clear just how important of a role religion plays in their day-to-day lives. It's hard for audiences who live in the rest of the world to relate to and understand such remote groups, but the clarity with which Polley writes allows her message to be conveyed with precision.
Related: Women Talking is the Women-Oriented Movie We Needed
Engaging Dialogue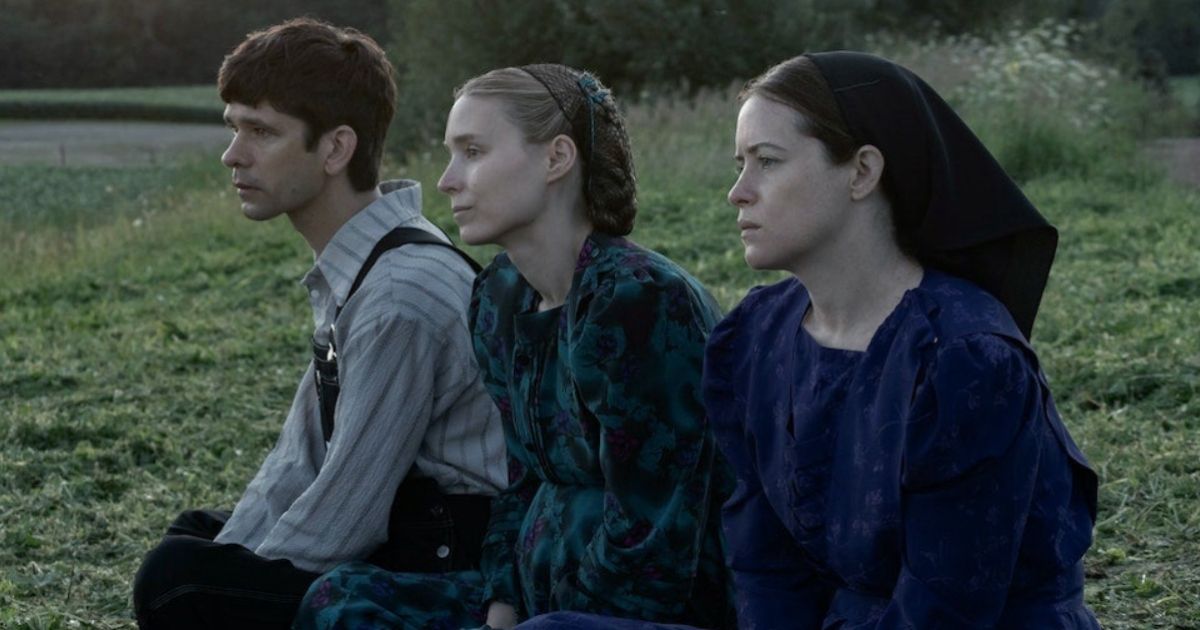 As a result of Women Talking's focused plot and concise screenplay, it's important that it keeps the audience engaged. With almost the whole movie depicting one conversation, if this discussion isn't compelling then it will lose its audience. Fortunately, Polley's dialogue is both interesting and entertaining. Each of the women presents a different angle on the situation and no matter how progressive or regressive their opinions might be, each character is presented with respect and empathy. These conflicting opinions make for fascinating conversations about the way they each interpret religion and their circumstances.
Another important aspect of the dialogue Polley constructed is that she allows for a full range of emotional expression. The women are deeply angry, sad, and hopeful at the same time. Watching as the conversation flows from explosive rage to quieter sadness keeps you on your toes as none of the performances are one-note. To be able to write all of these emotions convincingly is not as easy as it might seem. Other writers rely on shock value and shouting to appear impressive, as can be seen in Martin McDonagh's The Banshees of Inisherin. But Polley's appeal comes from the ability to create empathy, dial back the excess, and quietly portray real conversation.
Source link