Movies News
Willem Dafoe Shares How He Realistically Depicted His Character's Deterioration on the Film Inside
Academy Award nominated actor Willem Dafoe is set to return to the big screen as an art thief named Nemo in the psychological thriller film Inside. In the veteran actor's long and impressive career, he's played everything, but this is the first time the actor will be doing a one-man show as he's trapped inside a luxurious penthouse with no one else to help him.
With so many valuable art pieces around him, they were deemed useless as Dafoe's character couldn't use them for survival. The actor briefly summarized the film, he told EW, "He's getting ready to leave, and the alarm system goes wacky and closes him in. After a little while, it's clear no one's coming; no one's been alerted, the owner's not coming back. There's very little in the house. He's trapped there."
He continued, "He doesn't know what to do. He's got to find food; he's got to find water. There's not much there. Nobody's been there for a while. There's all this priceless art on the walls, and he has to figure out a way to survive, and he doesn't quite know how long this will go on. So that's the basic setup."
The actor shares how he realistically depicted his character's physical deterioration. He admitted, "I just kind of let myself go. I did wash! But let my hair go, let my beard go, didn't do my normal physical exercise, so I started to get a little wasted. Because working 12 hours a day, when you're the only guy in a dark room, it takes a toll on you."
He added, "Doing physical things, dragging things, banging things, screaming. [Laughs] It will start to show after a while if you want it to." The already slender actor even dropped a few pounds during the shoot. "I didn't lose too much weight," he says, "but I'd see a couple of shots toward the end, and I'd think, 'Oh, boy, put on a little beef!"
RELATED: Willem Dafoe Was Left to Fend for Himself in Psychological Thriller Film Inside
A Simple Trip To New York Resulted To Vasilis Katsoupis' Directorial Feature Debut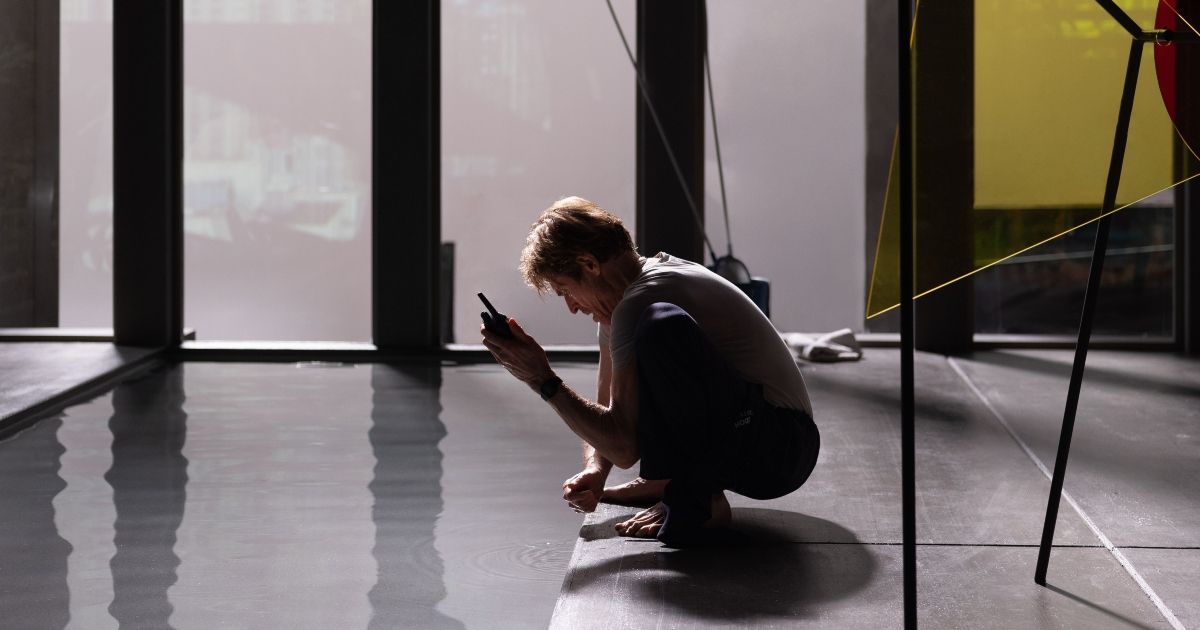 The film was written by British writer-director Ben Hopkins and directed by Vasilis Katsoupis. It was based on the director's idea that was conceptualized while he was visiting New York. Katsoupis shared, "I was looking at all these huge buildings. It came to me that what would be the situation if I get stuck in a top floor of these buildings."
He added, "I started working to make it more of a survival film [like] Robinson Crusoe. I found it very interesting that my hero will be lonely in the middle of a metropolis. He can actually see life, the busy streets, people around him, but nobody can reach him, and nobody can help him."
While the film exudes a terrifying premise, the filmmakers added some comical aspect to lessen the seriousness of the film. One of these moments was when the 90s hit song Macarena started playing when the door of a high-tech fridge was left open for long. Dafoe commented, "Everybody thought it was pretty funny."
He added, "It's goofy, but that was important too, to find the humor and not get too dour about what we were doing. Even when people are in a terrible situation, they find time to step back and try to have a good laugh about it."
Inside will premiere in movie theaters on March 17.
Source link